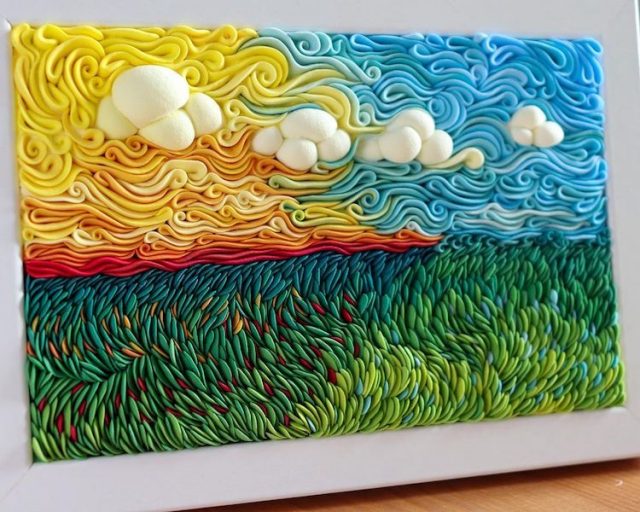 Polymer clay is among the favorite materials of arts and crafts enthusiasts, as it is very easy to use and comes in a wide range of colors. But taking your art to the next level means creating intricate sculptures using this moldable material.
Alisa Lariushkina is a Sweden-based artist who fell in love with polymer air-dry clay and she was inspired by famous impressionist painters, such as Monet in making her art. She makes amazing-looking dynamic landscapes in vibrant colors, resembling famous paintings or simply styles of famous painters. It took Lariushkina 6 years to perfect her technique. Each piece is formed separately and fixed together using glue.
The swirls and waves created by her hands transport the viewer into new territories of unexplored lands and fantasy landscapes. Her works can be purchased on her Etsy shop or simply admired on her Instagram account where Lariushkina has built a fan base of more than 70,000 followers.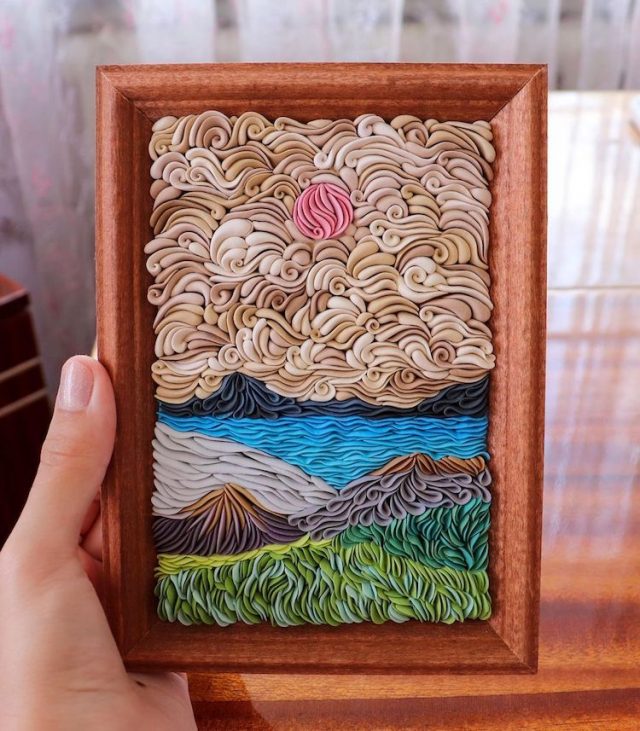 Find them HERE…