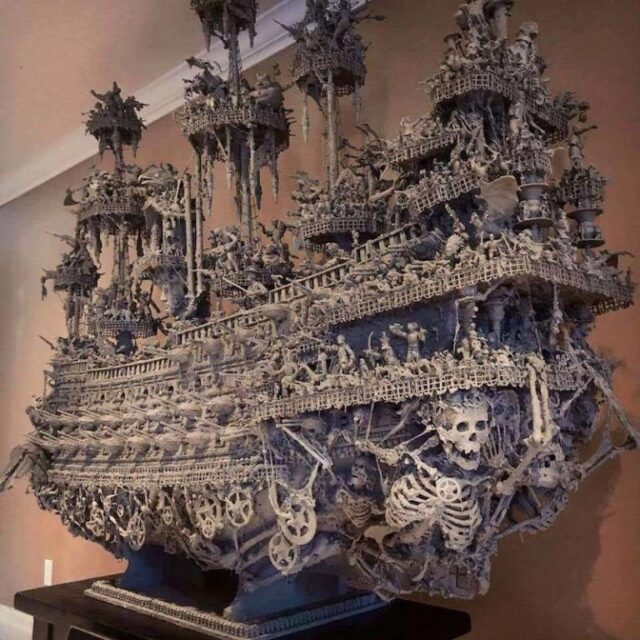 Jason Stieva is a talented tattooist who is also passionate about building models of everyday objects. He has been building this amazing ghost pirate shop for more than 15 months but has experience of 20 years in making assemblage art.
The ship is part of an ongoing series that he has been creating for more than 9 years, called the Gothic Times series. Stieva uses all sorts of found materials to create his designs and makes surreal-looking sculptures that seem to be from another era.
Sculpting the ghost ship has made Stieva realize how different tattooing is from sculpting, as for the latter he needs to be in a certain mood to be able to perform. Although the two activities have their differences, it is clear that having a 3D vision and being surrounded by art in his day job, was an advantage for Stieva when taking up this new passion.
The intricate ghost ship ended in the home of one of Stieva's clients who has a passion for ships and pirates and even has a ship tattooed on his chest.
It took over 15 months to complete this ghostly pirate ship, which is now in the home of a private collector.