Origami art is very popular with every age range, but the artistry behind it goes much deeper. For instance, Juho Könkkölä is a Finnish artist who chose origami as a medium to express his vision and creates fragile paper sculptures from a single sheet of paper.
He first became viral on social media with his creation representing paper knights and now he created another amazing work: an origami samurai. It seems almost impossible to pull off such an elaborate piece without using glue and several pieces of paper, but Könkkölä seems to be a true master of origami art.
Each of his works is carefully planned in time before being executed and sometimes it can take up even years to find the perfect pattern. The design of the samurai was inspired by one of his previous works, and he decided to recreate it.
The entire process relies on rice paper which he uses for the sculptures, and the samurai took him almost three months to finish. He also photo-documented the process in the meanwhile, to share with everyone interested in the art of origami how such an intricate piece comes into existence.
Könkkölä warns the process is not an easy one, and requires a lot of patience, as he folded and unfolded the paper sculpture four times until reaching its final form.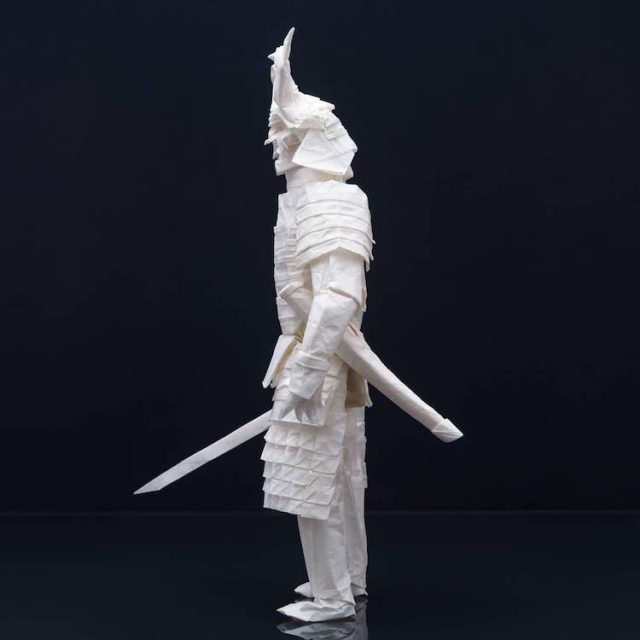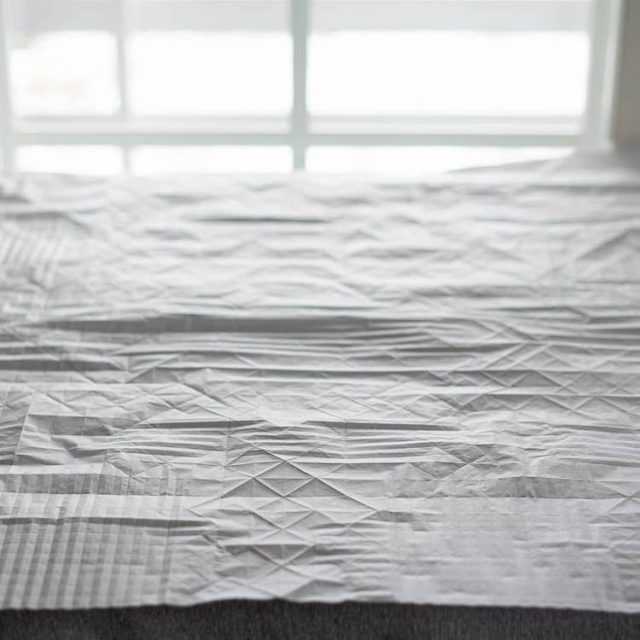 Juho Könkkölä: Website