Who knew the art of avocado carving can look so pleasing? Italian artist, Daniele Baresi has a soft spot for avocados and he decided to showcase this through his art. By using half avocados as his canvas, Baresi creates intricate shapes carved into the exotic fruit which look almost like wood carvings.
These amazing sculptures even earned him an award, at the WACS championship where he became a two-time world champion in 2013 and 2014. Besides being a visual masterpiece, Baresi's avocado carvings are an example of mastery and a testimony to his amazing talent. One such design takes several hours to complete and his nature-inspired patterns almost come alive in the flesh of the avocado.
Baresi is no stranger to other fruits too, as he has several carvings done in other fruits, vegetables, and even soap. He chose fruits and vegetables as his medium because of their variety of colors and textures, which can be both a challenge and also a blessing for the artist. But according to Baresi, at the end of the day, the art of carving is a form of relaxation for him and something that calms him down whenever he feels the need for it.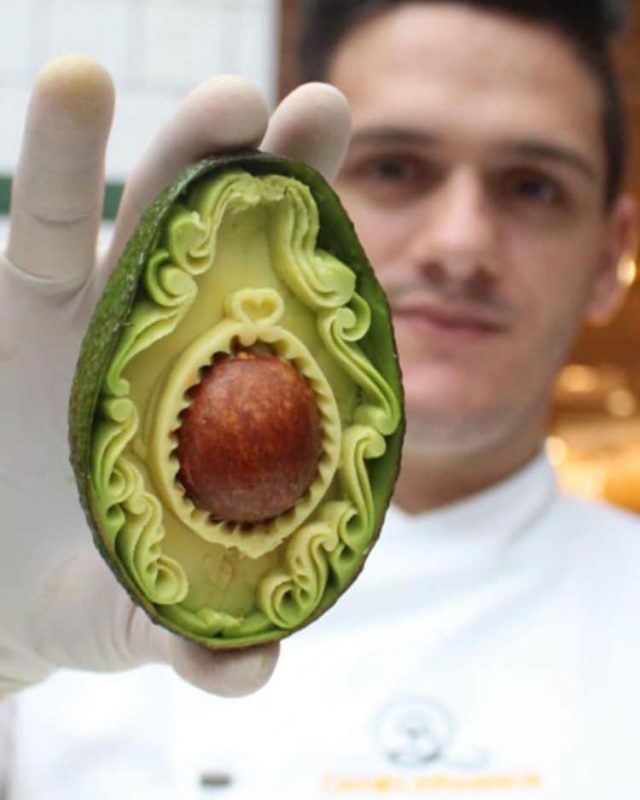 Italian artist Daniele Barresi creates incredible sculptures from avocados.

His award-winning carvings can take hours to complete, but the artist loves the process.
Many of his designs are inspired by nature.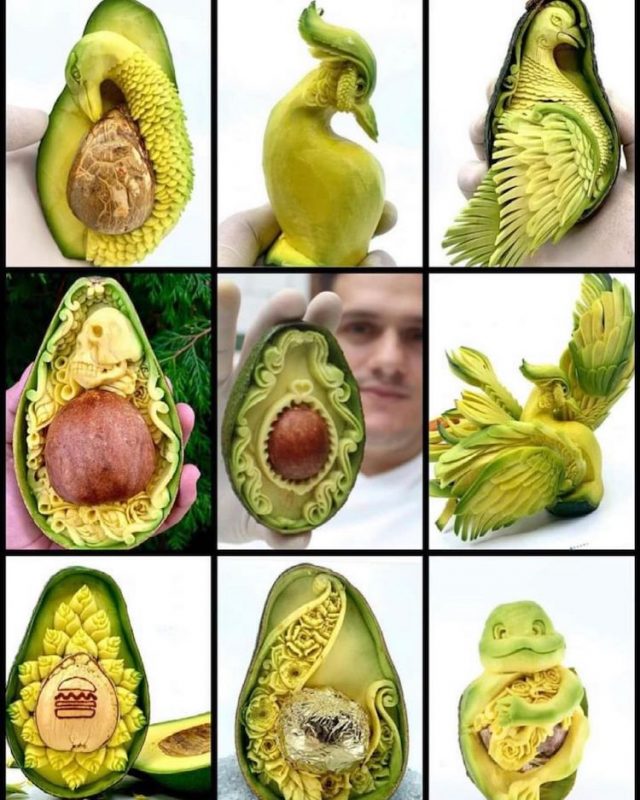 Daniele Barresi: Website