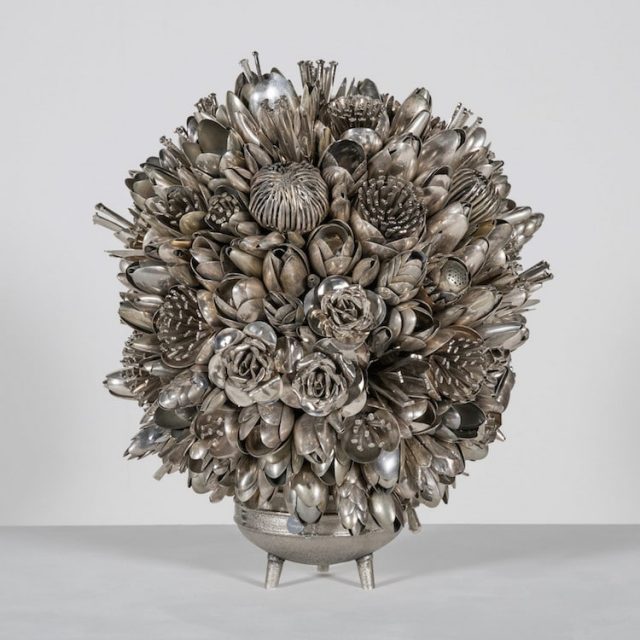 One of the best features of contemporary art is its versatility and use of unconventional materials to build an entire universe of amazing art pieces. British artist, Ann Carrington creates amazing floral arrangements using silverware and her botanical designs are a delight to the viewer's eye. To make her blossoming silver bouquets, Carrington uses household and kitchen tools, such as forks, knives, and spoons that are carefully pieced together to mimic blooming flowers.
Her sculptures are inspired by real-life flower arrangements and when ready, they are placed in a pot just and tied with a ribbon. The shine of the silverware on the petals of flowers offers an especially interesting nuance to Carrington's pieces and makes them look more life-like.
You can see more of the artist's work on her website and learn more about the concept behind each piece. It is truly amazing to see metal transformed into something with so much soul and warmth, and it requires a very skillful artist to make such stunning pieces.