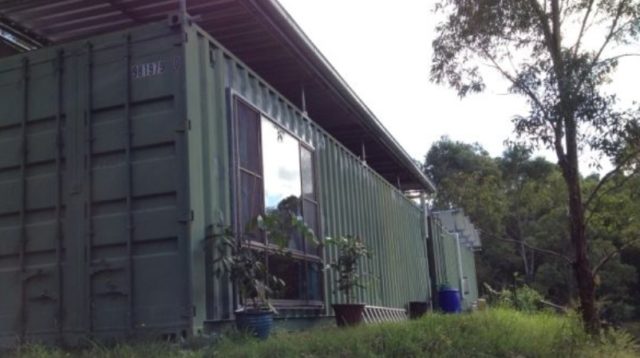 Paul Chambers had began building a home out of two shipping containers as a project, but when his wife got tired of suburbia and put their four-bedroom home on the market, his project became the couple's full-time home. The containers are cleverly and creatively transformed into quite a nice and welcoming home, with a kitchen/bathroom and a living room that doubles as a bedroom. And this is not all the good news because the home is completely off grid,both electric and water, making it a real house on wheels! A 3kw Honda generator was installed initially, but later 2Kw of photovoltaic panels and a bank of batteries were brought in to replace the generator. In the video provided, you can watch the entire story, from start to finish. Let it inspire you to build your own home, whether it's just as eco-friendly as this one, or an entirely new one.
Paul and Sarah Chambers were living in rural Scotland when Paul received a job offer in Australia. They packed their belongings and moved to a large home with a pool in an Australian suburb. After only a few months, they began to tire of spending so much of their income on their home. They also felt they'd lost touch with nature and a more active lifestyle.
Paul has published an ebook explaining how he built the home including a step-by-step guide: buying and moving shipping containers, a wiring diagram and schematics, installing solar panels and a breakdown of costs.
More details HERE…