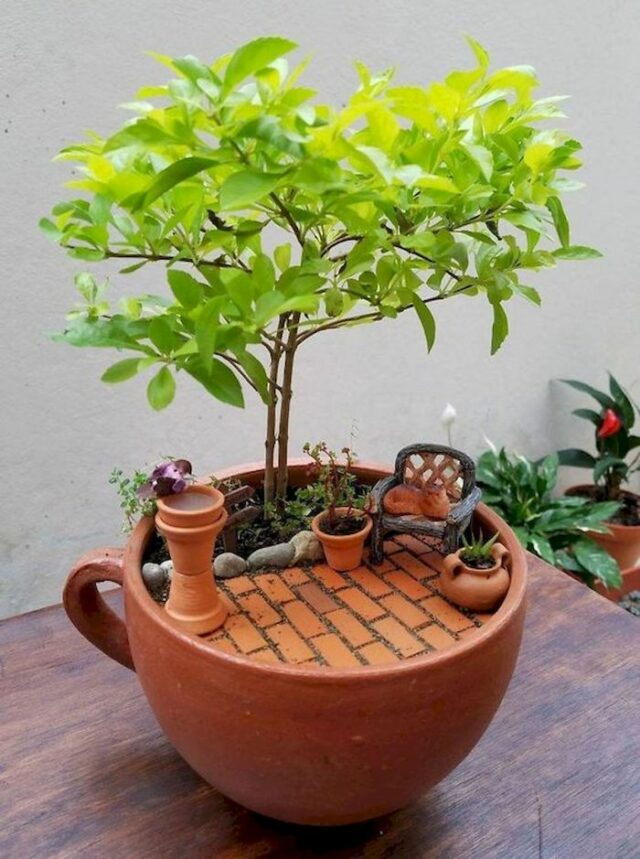 Teacup gardens might be your next hobby, and this next collection of ideas will inspire you to create one as soon as possible. Tiny teacup gardens are the cutest new trend and can make great decorations if you want to create a small green corner in your home.
The creations featured here have been made by Muhaiminah Faiz, owner of The Craftaholic Witch account who is a plant enthusiast. Faiz says that she got tired of the classical flower arrangements and pots and wanted to create something more unique.
That's when she came up with the idea of teacup gardens, that have a vintage feeling because of the teapots and cups used as support for the plants.
Her designs use mostly succulents and she creates different sceneries and scenarios inside each teacup, from magical worlds to fairy gardens and Christmas scenes.
You can follow her on The Craftaholic Witch Instagram account and let her inspire you in the creation of your first teacup garden.