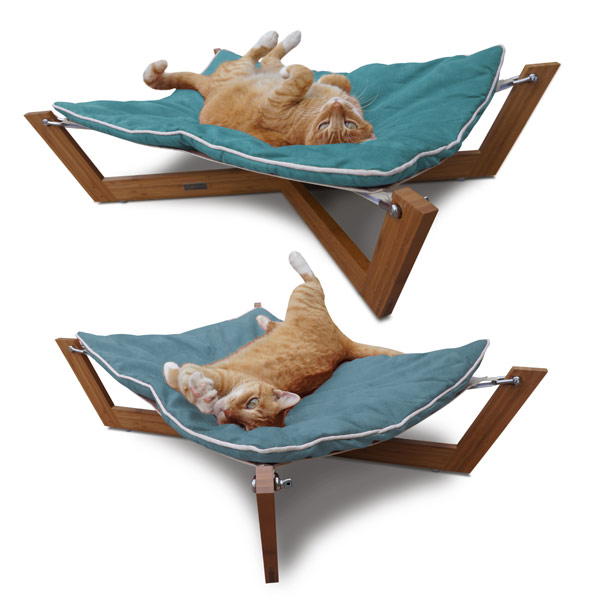 After graduating from the prestigious Savannah College of Art & Design, furniture and product designer Corey Drew has been contributing to the design world with his unique vision. Recognizing an unfilled niche in the pet industry for highly designed pet furniture, Drew used his talents and extensive manufacturing experience to turn his dream into a reality by forming Pet Lounge Studios.
Pet Lounge Studios has an impressive collection of furniture specifically designed for the pampered pup, but their newest design, The Bambú Hammock II has taken center stage in the luxury pet market.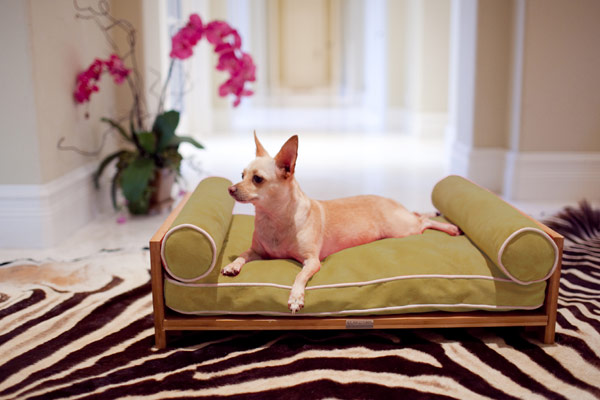 This fantastic design is created with a sustainable and solid bamboo frame, a very unique mattress support system and the highest quality removable and washable cushion. Inspiration was drawn directly from the same philosophy used by some of the most recognized Scandinavian furniture designers, which was to showcase the natural beautiful of the materials used with simplicity.
Fit for the little kings and queens of the world! It is a true piece of furniture and will add warmth to the finest home interiors. It is created with rich, solid bamboo and contains an orthopedic memory foam mattress along with two bolster pillows so your furry family member can comfortably rest their head over the side.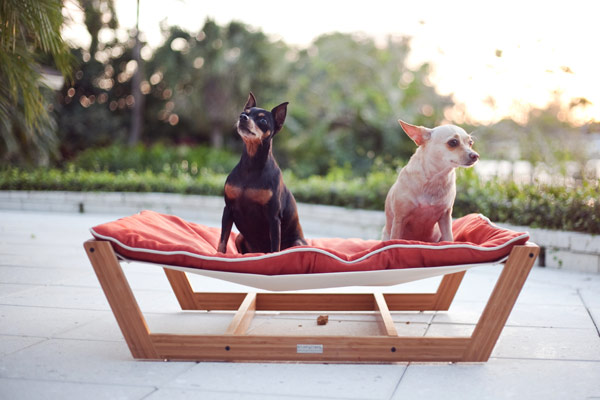 The Bambú Hammock's combination of clean lines, unique sleeping surface and rich ecofriendly materials make it our most sought after design. The unique sleeping surface responds to your pet's body weight which helps relieve many of the pressure points that create discomfort and often lead to arthritis.