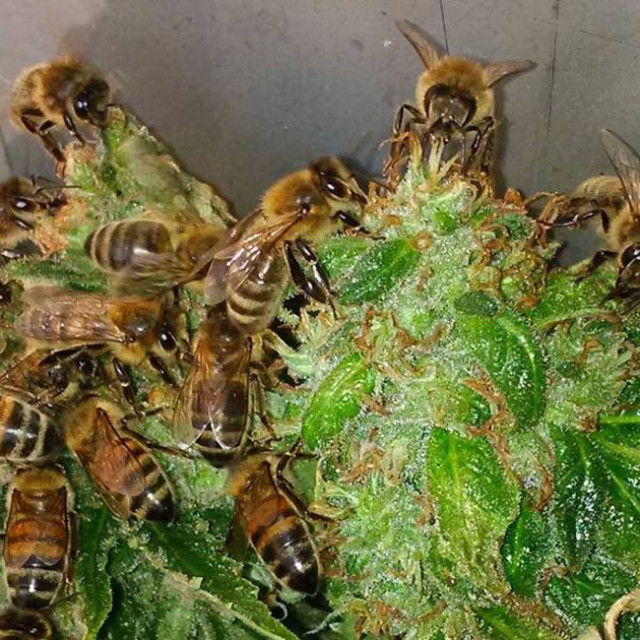 Meet the French beekeeper, who invented "cannahoney", a somewhat illegal but delicious and healthy product. The use of cannabis is legal in some countries and mostly for a medical use and this Frenchman, called Nicolas says he managed to heal himself many times by using this herb. Nicolas claims he trained his bees to do several activities, namely collecting sugar from fruits and to produce cannabis honey. What this means is that the bees collect the resin from the plant and then use it in the beehive to produce the honey. To learn more about this peculiar, but intriguing story visit the link below and find out more about Nicolas and his "cannahoney".
He is called Nicolas, although he is known as Nicolas Trainerbees, a nickname that is not a mere coincidence.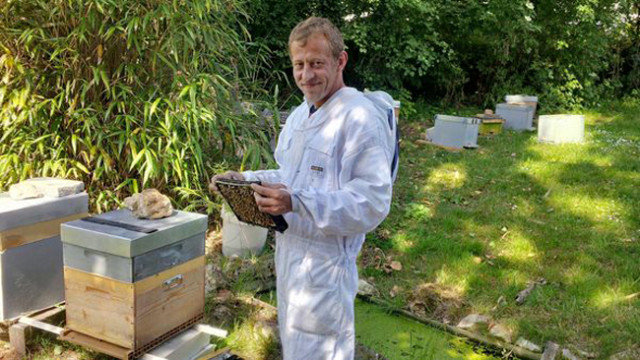 "I have trained bees to do several things, such as collect sugar from fruits, instead of using flowers". In addition to beers, he has also worked with tarantulas, lizards and ants because, as he explains, he has "been passionate about nature since childhood". This has led him to learn about the world of animal biology, entomology, cannabis growing, improving all kinds of plants and everything related to the world of beehives.