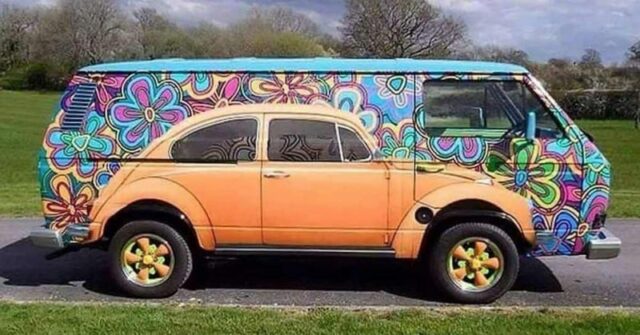 The Volkswagen Type 2, known officially as the Bus (US) or Camper (UK), Pão de Forma (Loaf of Bread) (Portugal) is a forward control light commercial vehicle introduced in 1950 by the German automaker Volkswagen as its second car model. Following – and initially deriving from – Volkswagen's first model, the Type 1 (Beetle), it was given the factory designation Type 2.
Like the Beetle, the van has received numerous nicknames worldwide, because of its popularity during the counterculture movement of the 1960s, "Hippie van/bus" has become its most popular.
So, this amazing bus has a great run for several decades, but since 2013 Volkswagen has stopped its production because of environmental regulations, that no longer allow the production of rear-engine vehicles. Still, there are many vintage minibuses left in the world and they became a hot item for car retailers, as more and more people are looking to buy one even nowadays.
This high demand for the product resulted in Volkswagen trying to come up with a more environmentally friendly solution and is now planning to produce an electric VW Type 2 bus which will go into production in 2022. Until then, the Internet is full of plenty of cool ideas on how to upcycle old minibuses and personalize them with graffiti and vivid colors. While waiting for the new model to come out, you can also check some design ideas that will surely inspire you on how to decorate your electric VW bus.