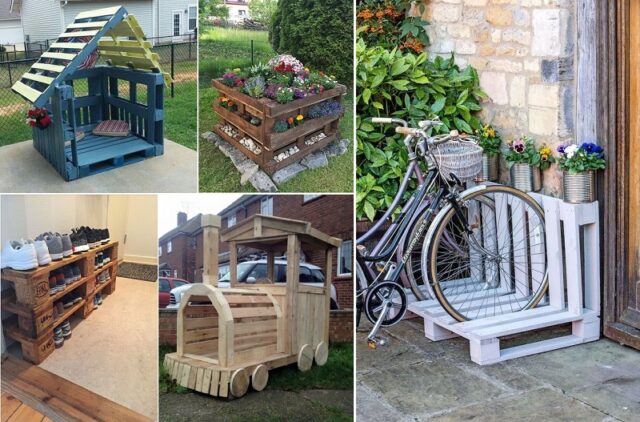 Building an outdoor play area for your children is not a cheap task, but there are plenty of DIY ideas on the Internet of how to build a playground on a budget. A lot of these projects imply the use of pallets, which are known to be a cheap material and one of DIY-enthusiasts favorites.
By limiting yourself to the use of recycled materials, you will not only keep your project cheap but will also engage your family in creative activities.
One of the coolest pallet play-areas is the bike ramp, that can be built at home. It is a great way to encourage your children to do outdoor activities and you can also teach them about how to ride a bike safely and pay attention to others too.
You can also build a very nice table and chairs, using pallets and even a swinging bed, that will surely become your child's favorite outdoor spot.
Another favorite idea is the pallet tent or den, which has a very simple structure and the key lies in the decoration. By making it as colorful and cozy as possible, you will not only feel satisfied with the result, but your children will want to spend as much time outdoors as they can.
To learn more about outdoor playground pallet ideas, check out the entire list of projects.