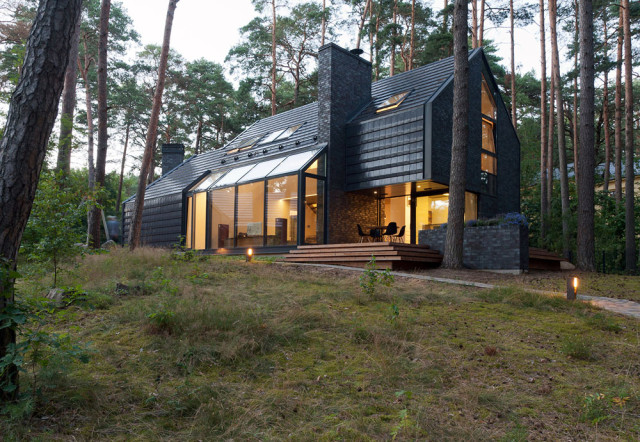 In a small Lithuanian village called Kulautuva a beautiful dream home, dedicated to blues music, was built.
Two people in love with music imagined their life together. Their dream was to live in a home where their passion for the blues will be materialized. This was how the Black House Blues concept emerged in a small Lithuanian village called Kulautuva. Built over 170 square meters, this modern sleek house with sharp lines is dressed in a dark skin in order to expose its pristine interior. Architects of Studija Archispektras came with a design concept that will encourage owners to express their artistic skills as much as they wish.
This dark and imposing structure vibrates under blues melodies. According to the architects, "family wished for a high central living space through which melancholic music would fill their home and reach every room. They would open the glass facade in summer and sit outside on a large wooden deck – an interstitial space between bluesy rhythms and peaceful birds singing." Every space was designed to be very simple and unique.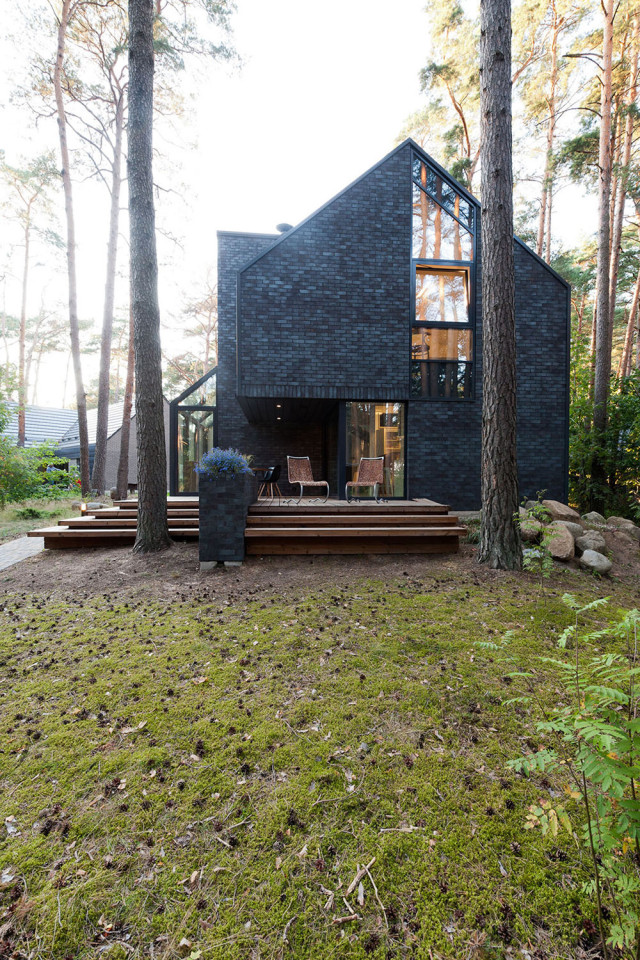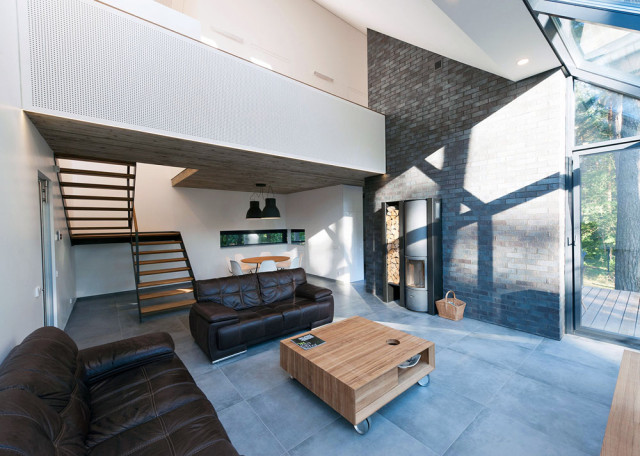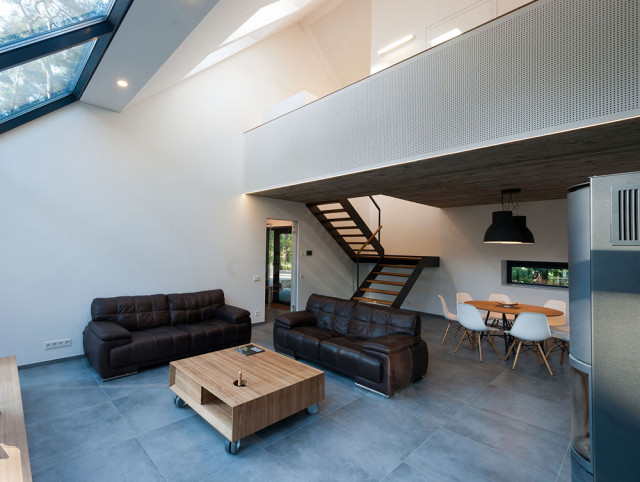 Read more in the next page…