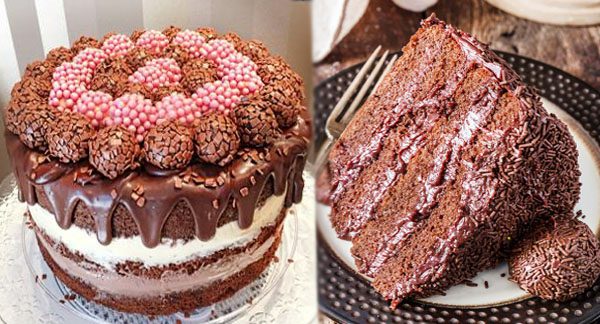 I love "brigadeiros". They are chocolate balls made with cocoa, butter and condensed milk, rolled in chocolate sprinkles. They are a common treat in Brazil.
Brigadeiros are bite-sized chocolate sweets. Some people say they are bon-bons, other people say they are truffles… I think they come closer to fudge balls. Traditionally made of sweet condensed milk, chocolate powder, eggs and butter, nowadays it is rare to see recipes calling for eggs as an ingredient.
Brigadeiro cake is a traditional Brazilian birthday cake, inspired by the famous brigadeiro recipe (or chocolate fudge balls) and brigadeirao. It consists of a 3-layer moist chocolate cake with an ooey-gooey chocolate fudgy filling and frosting that tastes like the best thing you'll ever have. Check out the recipes in the videos below…
It looks so delicious, I can't wait to try it out!