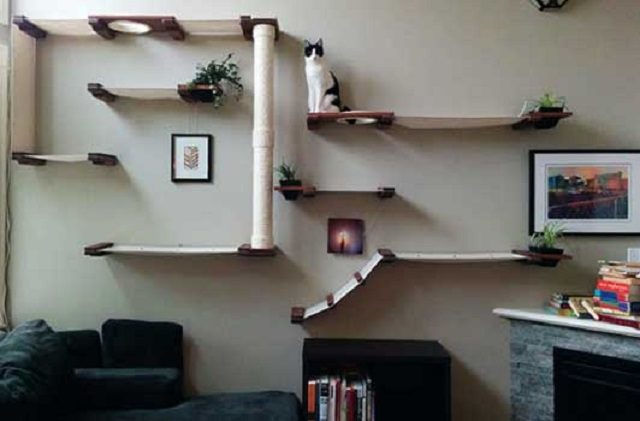 Here are some great ideas for you home designed by CatastrophiCreations for cats. Living in a small home or apartment can be crowded enough, without adding bulky cat trees and towers to the mix. So how do you enrich your cat's life without sacrificing up your own comfort? While you can't add more rooms to expand your cat's territory, you can build up instead. Cats like being up high anyways, so cat shelving really makes a lot of sense. Wall-mounted cat furniture gives your cat more freedom to play and explore, without disrupting the flow of your room or impeding on your limited floor space. What do you think? These are available below…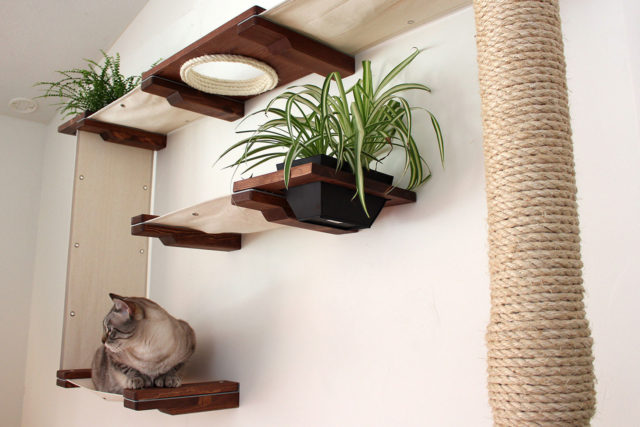 These are modular, so you can build on to them over time, like Legos.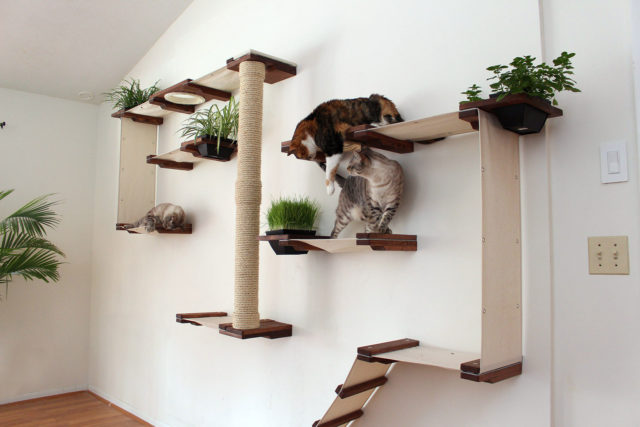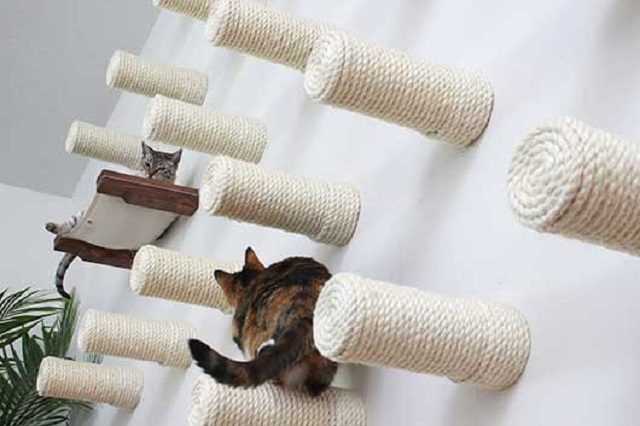 This complex is nice for homes with multiple cats because it is so large and has a variety of paths up and down the complex.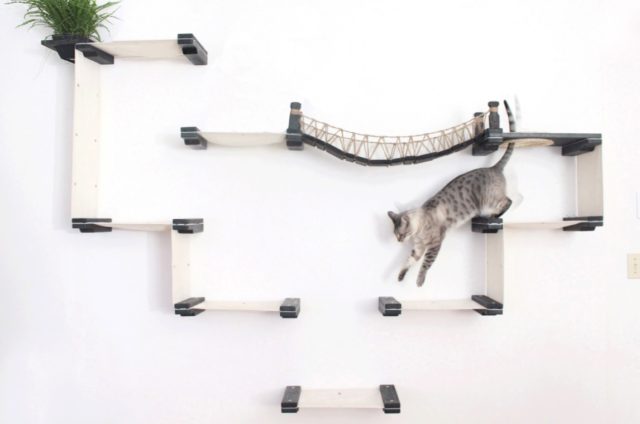 Find these cat furniture HERE…