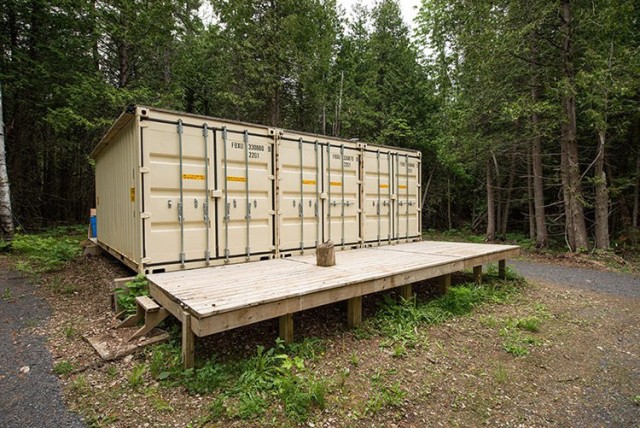 You don't need a lot of money to build a luxurious home. An example is this cabin, built out of three shipping containers. Each container was bought for $3,400 by Joseph Dupuis, who is originally from Ottawa. The owner worked to convert these containers into a luxurious and cozy cabin, fully insulated from the cold winters and with an in-built cooling system for hot summers. The cabin is pretty spacious, measuring in at 355 square feet, and being equipped with a wood stove, solar panels for power and an entirely furnished kitchen and shower.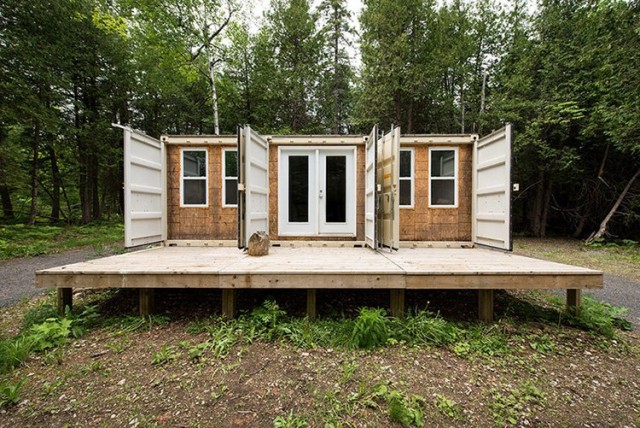 From the outside it looks like some conventional containers.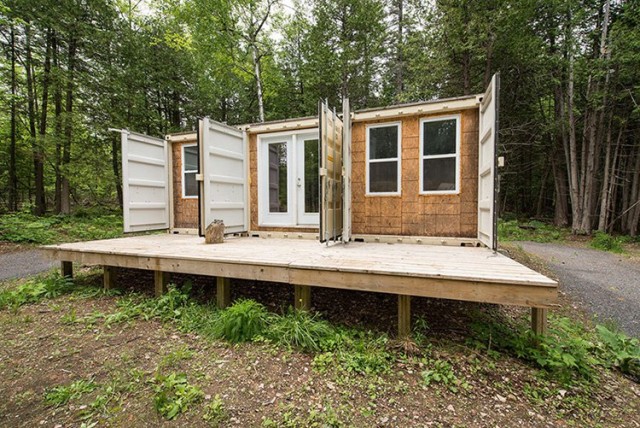 Opening the doors will transform everything for you.
Check out the beautiful kitchen, shower, and fireplace!.. all in the next page…