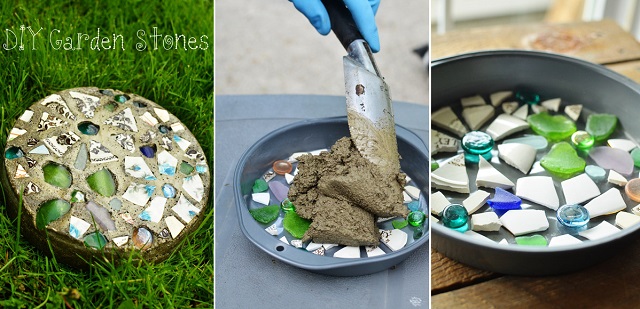 Trust me when I say that you don't need any fancy or expensive mold to make garden stepping stones, all you need is a non-stick cake pan! And believe me you won't even ruin the pan! Discover below a very easy way to make mosaic stepping stones.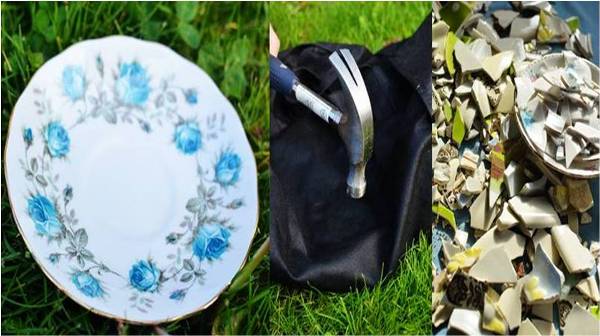 You will need the following materials: round non-stick cake pan (use also a heart-shaped pan) / Vaseline / contact paper / old plates or that you don't need / glass gems / concrete / marine varnish / mosaic glass cutter(optional) / chicken wire or other type of wire mesh / safety glasses / rubber gloves / dust mask / hammer / bucket / trowel / water.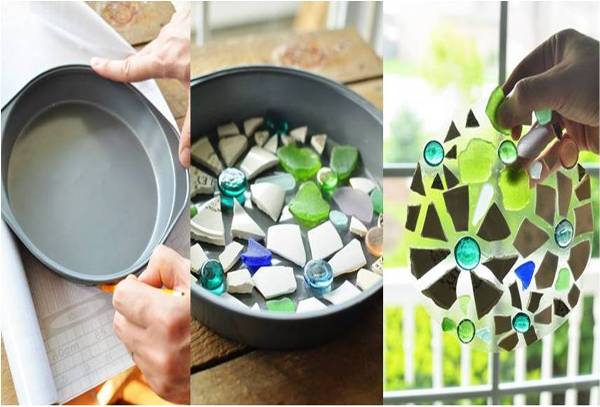 Make the garden stepping stone like this: Put your safety glasses on. Place a plate or saucer inside a cloth bag or cover with an old sheet or towel, and smash it with a hammer. Repeat until you have all the pieces you need. You'll probably want a variety of sizes. Place your cake pan on your contact paper, and trace around it.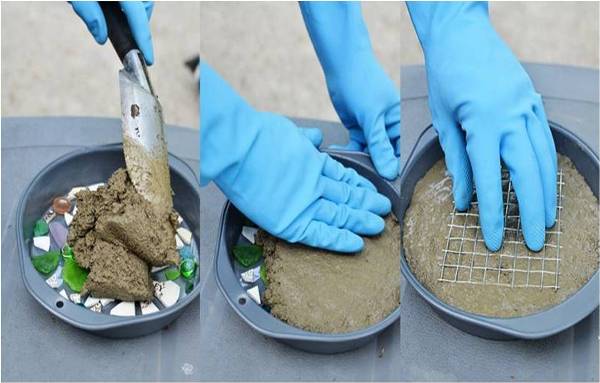 more details here… (How to Make Stepping Stones – with a Cake Pan by Intimate Weddings )
>>More ideas <<