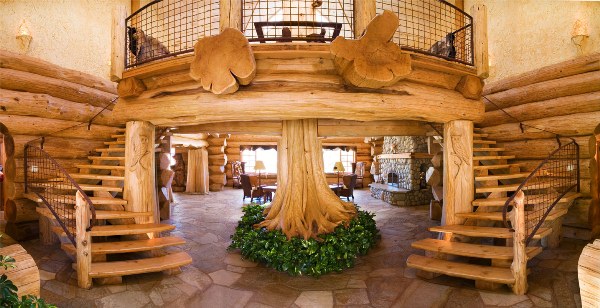 "This home is made to last for 500 years," says the owner of this luxury log home. For many people, a log home is a dream, and when they have one, living in a truly dream world. This wonderful log home are located in Santa Barbara County on 7,665-square-foot and enjoys with amazing views of the Santa Ynez Mountains. All of the kitchen cabinets, windows, doors, and flooring on the second level are made from recycled Douglas fir decking that once formed a bridge. The living room coffee table came from a 6-foot-diameter post that had to be squared off before it could be installed in a home he was building. "The tree from which it came was over a thousand years old, and we just couldn't imagine turning this piece into pulp," says the owner. "Now it will continue to live in our home."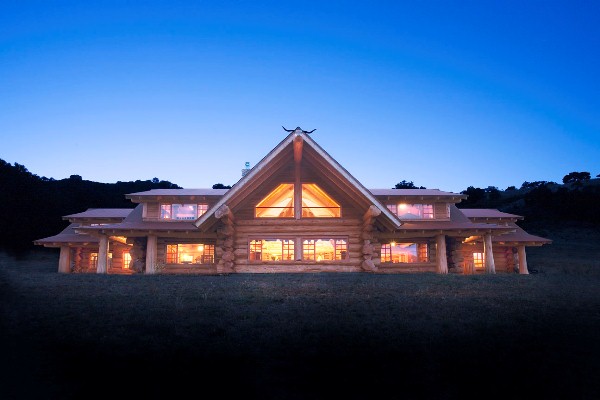 Owner's wife decreed that the home be completely symmetrical. Thus, the central core housing the entry, double staircase and living room is flanked by identical wings designed primarily for living and entertaining. On the second level, a bridge links the master bedroom suite and a guest suite.
The kitchen features two islands and a faux-painted plaster wall.
Nature inspires the look of the living room.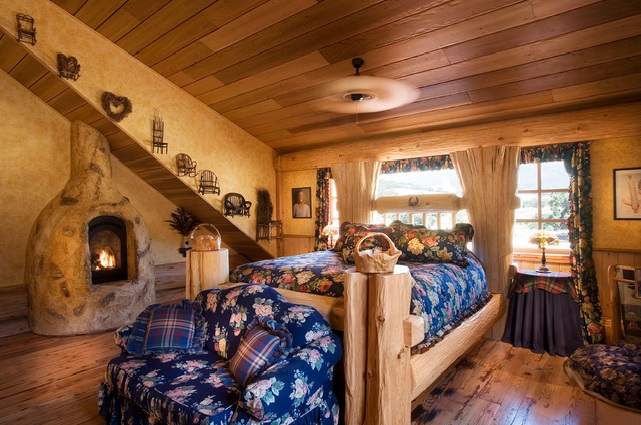 Blue ceramic tile brightens the master bath.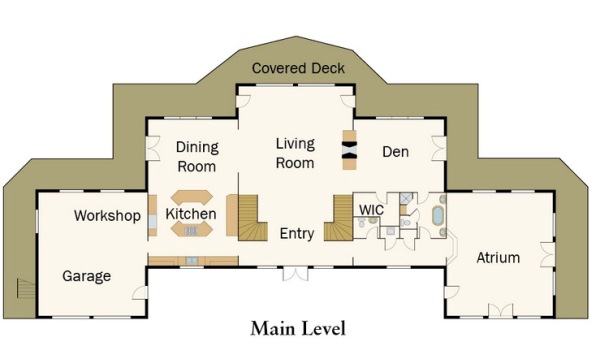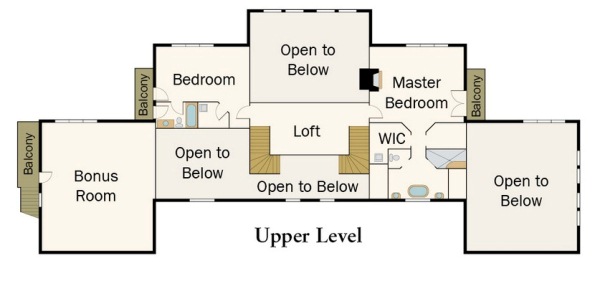 Photos by Russ McConnell