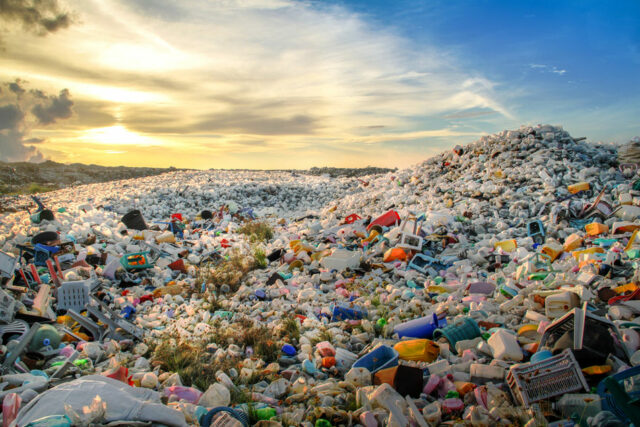 Single-use plastic is one of the worst threats to our Planet and it is a real struggle to eliminate it from our everyday lives. The Canadian government decided that it was time to take action and focus on being more sustainable, so they released a statement with a list of single plastic items that they are planning to ban in 2021.
The most common items on the list are straws, coffee stirrers, plastic cutlery, but also plastic shopping bags. The country has a bigger plan for the long run, namely to eliminate all plastic waste by the end of 2030, and it looks like they are taking serious steps towards this goal.
With the COVID-19 pandemic, the question of eliminating plastic is one that started to concerns more and more countries, as the newly imposed health measures imply the use of even more plastic and non-biodegradable products. But as in many cases, the market offers alternatives for these products which are more eco-friendly, but not as cheap as the plastic items. In case everyone's wondering how powerful the poisoning of our environment is at the moment, studies show that if plastic production would be a country, it would be in the 4th position of worst carbon emitters and polluters.
Measures like the ones taken by the Canadian government are of utmost urgency, and some might argue that there is a need for even more radical ones to end this battle.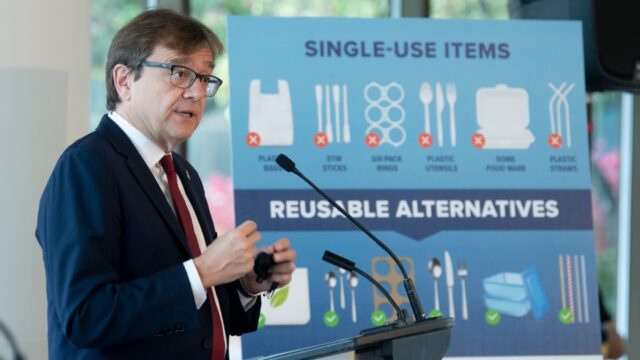 Environment and Climate Change Minister Jonathan Wilkinson speaks during a news conference announcing the ban of specific plastic products Wednesday October 7, 2020 in Gatineau. THE CANADIAN PRESS/Adrian Wyld
According to the federal government, Canadians throw away three million tonnes of plastic waste a year, and only nine per cent of that gets recycled, and about one-third of the plastics used in Canada are for single-use or short-lived products and packaging, including up to 15 billion plastic bags used every year and close to 57 million straws used daily.
"After three years of promising to tackle plastic waste and pollution, and to create a strategy that moves Canada towards zero plastic waste, the federal government has instead continued to largely rely on the recycling myth and the bare minimum ban list," said Sarah King, head of the oceans and plastics campaign at Greenpeace Canada.
"The only way to prevent toxic substances from getting into the environment is to ban all of them. The government says it wants to tackle the climate crisis, protect our oceans, and move toward a circular economy, but as long as single-use plastics continue to be produced at current rates, there is no incentive for companies to transition to cleaner and healthier reuse models," King said.