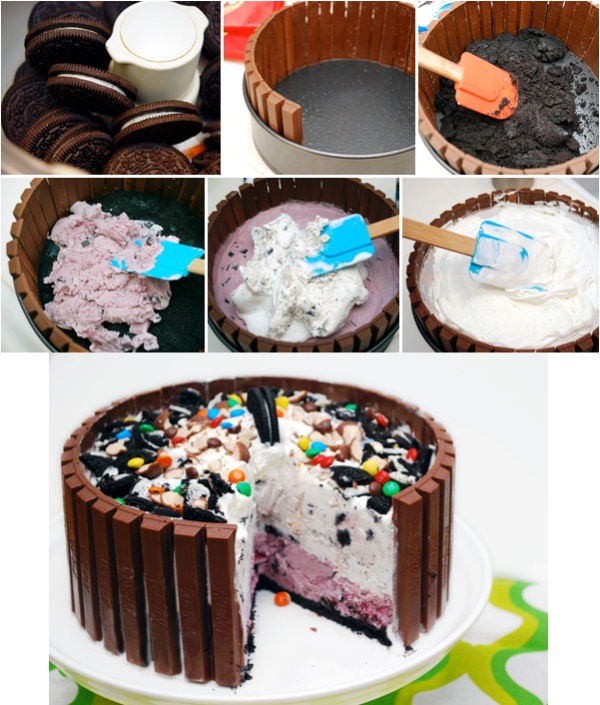 We tend to make desserts as we please, as we think they're delicious, but when cooking for others, you have to let go of your prejudices and make this awesome cake out of Kit Kat and Ice Cream. It's the perfect solution for any child's birthday, especially during those warm days. So don't just stay around the kitchen, put your creative mind to work and your working hands to make in 30 minutes time a spectacular treat.
Prep Time: 30 min
Cook Time: 0 min
Inactive Time: chill overnight
Difficulty: Easy
Servings: 10
Serving Size: 1 slice
You will need these ingredients:
• food processor;
• 9" spring form pan;
• any 2 flavors 2 qt ice cream;
• a couple tablespoons of milk;
• 40 bars of Kit Kat;
• 16 ounces of frozen whipped topping;
• 30 cookies of Oreo;
• a quarter of a cup of assorted chocolate candies;
Instructions:
Start by removing the ice cream from the freezer and leave it to settle for a bit… For all instructions check the link below. Enjoy! And, of course, happy birthday!