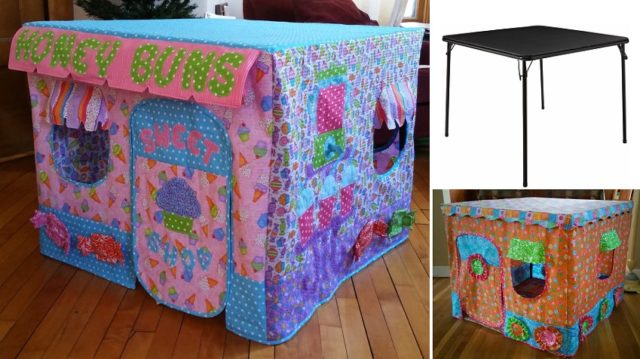 Kids love to play hide and seek and almost every child dreams of having their own castle or hiding place. If you are thinking of investing into a playhouse, you should think twice as instead of spending money, you can make one at home. You can easily transform a card table or any other kind of table into your child's dream playhouse. Of course, you don't have to figure everything out yourself, as you can simply use the tutorial from the link below as guidance. You will find details about how to construct a playhouse at home using a table and covers and you can also download the pattern for the exterior of the house form the next link. Such a cool and fun project! You can even ask your kids for some help as they will surely love to contribute.

You'll need:
– Card Table
– Card Table Playhouse PATTERN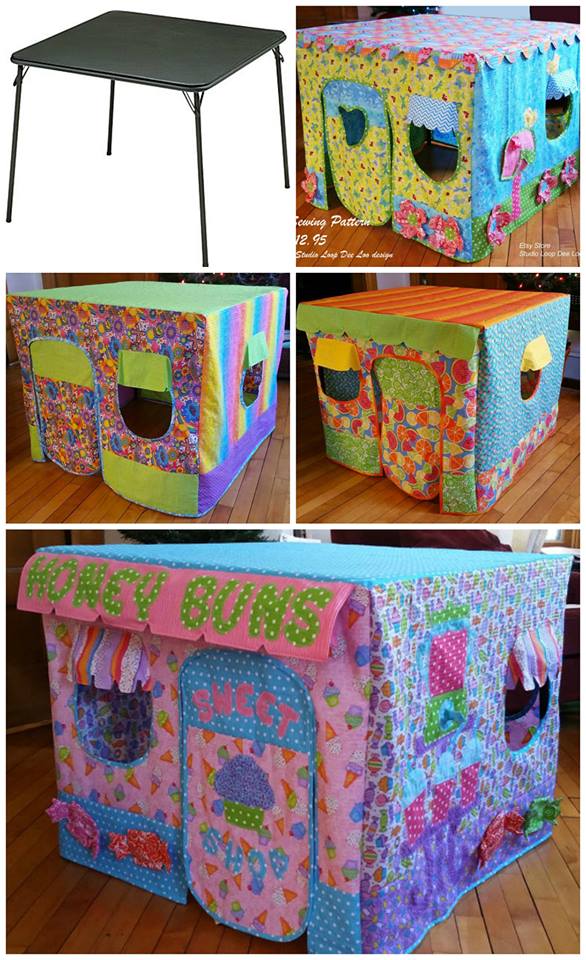 The Honey Buns Sweet Shop is designed to be washable (using the recommended fabrics), and will fold up for easy storage. Each of the four sides is different – using cute appliques and cut out windows with awnings. There is a flap door on the front.
You'll need: