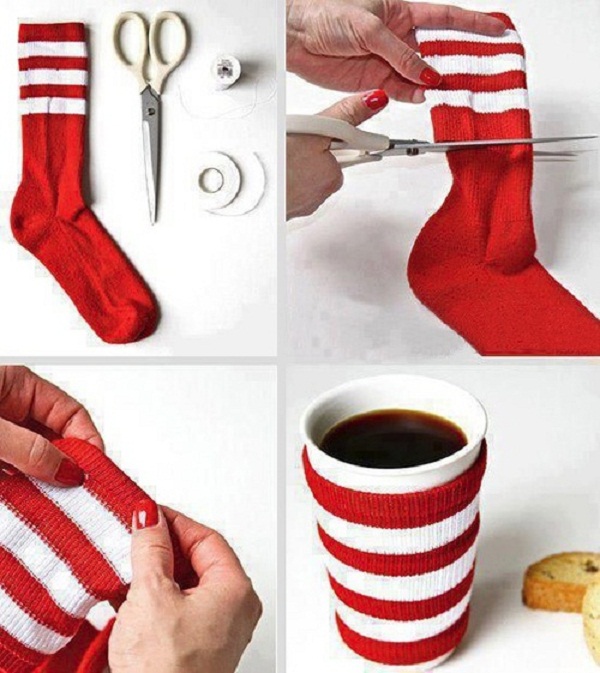 What do windows, doors, living rooms and mugs have in common? The answer is: a Christmas wardrobe during the holidays. Everybody is accustomed to decorating their living rooms with little desk trees made out of recycled paper, a bunch of 3D snowflakes for the windows or a garland with chocolate looking globes to hang on the door. But we tend to forget about one companion that is there to endure the cold winter days along us: the mug! Quickly grab:
• a sock you don't use anymore;
• a pair of scissors;
• thread and needle;
To fashion a mug sweater, you must first decide which sock best suits the holiday theme. Choose a red and white pattern like the one in the images, you can't go wrong. After you cut to the length of your coffee or tea mug, bend the bottom inwards and sow it shut. You have completed a simple sweater for your mug. You both won't freeze in the morning from now on.