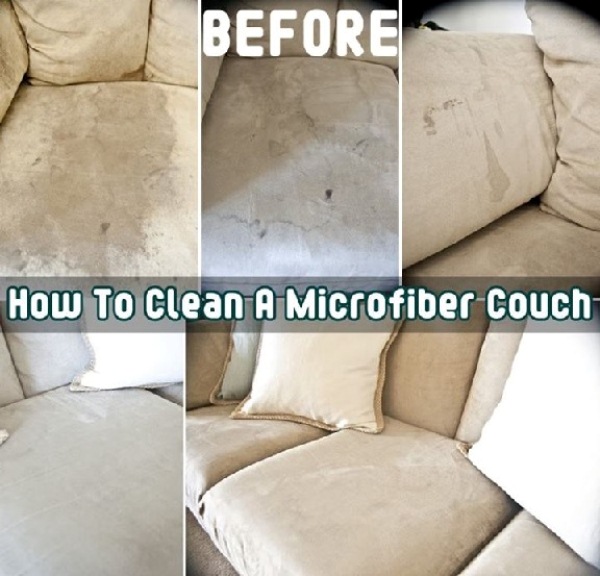 From time to time it could happen that you spill a glass of juice or wine on the couch. The movie you watch could be so thrilling that you drop the spaghetti not in your lap, but right on the corner of the sofa. Most of us don't like putting much effort into cleaning, but seeing how much a sofa costs, before going to the store to search for a replacement, give this DIY solution a try. You will need:
• a couple of white sponges;
• a white bristle brush;
• a bottle of rubbing alcohol;
• an empty spray bottle;
Start by pouring the alcohol into the spray bottle. Next, you will be working directly on the microfiber couch. Spray some of the solution on the stains and begin rubbing hard with the sponge. You will notice after a while that the dirt will be all over on the sponge instead of the couch. You can switch sponges if the first becomes too dirty. After this process is complete (check your sponge for any signs of dirt to make sure), let the area dry for a while. Put the bristle brush to work on the surface you scrubbed earlier. It looks kind of new. It is definitely worth a try.
source: 551eastdesign.blogspot.ca