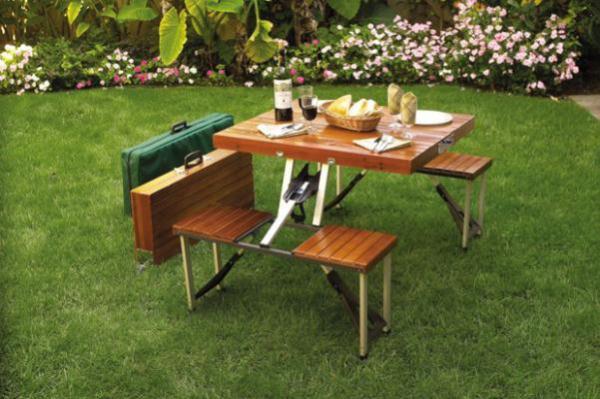 This Glyndebourne folding picnic table may be a great and practical gift. Constructed with a high strength alloy frame and hardwood top and seats, it is very easy to set up and neatly folds to a manageable size. Protected by a green canvas carrying case.
The clever Glyndebourne folding picnic table incorporates seats that have survived the weight of four rugby players in unofficial tests. It costs £129, instead of the usual £199, with carry bag from Silver Editions.
Other Folding Picnic Table (made out of durable ABS plastic) can be purchased for only $34.97..