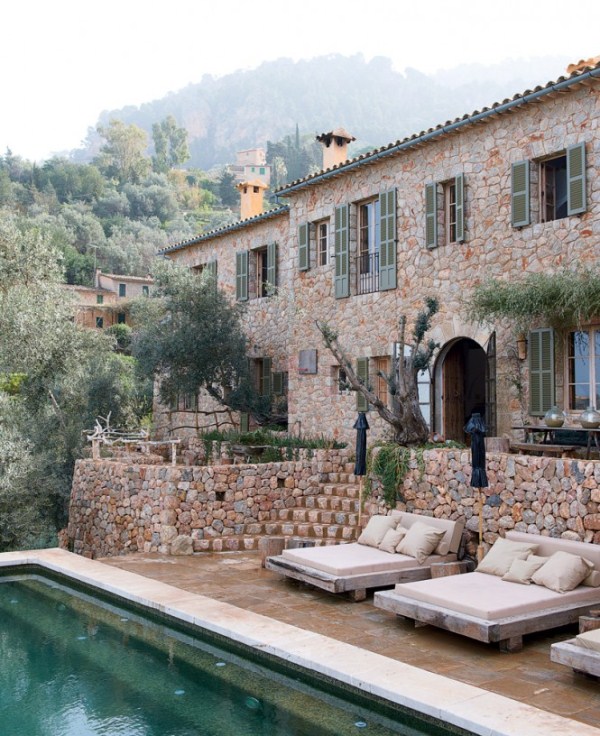 Located in a small coastal village in the Tramuntana region of Majorca, with amazing views of the Mediterranean Sea, is the home of French fashion and furniture designer Alexandre de Betak. Inspired by cave dwellings, the interior takes on an organic form, even shelves appear to push forth from natural rock to cradle the family's possessions. Rustic wooden beams, doors and furniture warm the stone surroundings of this eco-friendly construction, and ceilings are cut away in seemingly random patterns of abat-jours in the hallway.
"For 10 years I was dreaming about it, for five years I was looking for a spot for it, for two years working on it, for another two years building it, and finally here it is," said Alexandre de Betak in an interview with T Magazine about his new home.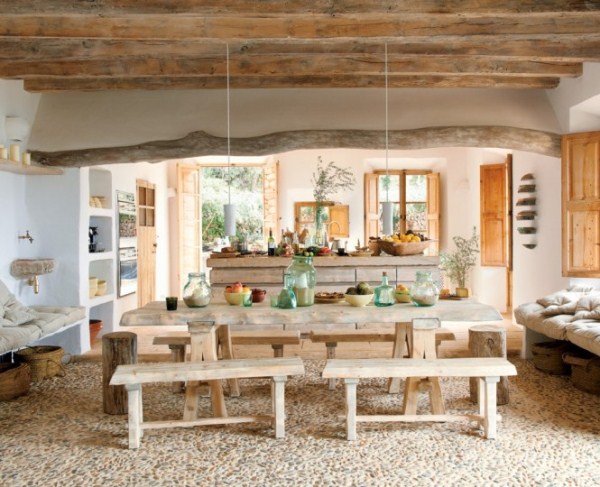 The house is stylized as cave so there are not many straight angles. Everything inside and outside is done by Alexandre de Betak himself who is designer, an events producer, and art director, who's worked on Dior's and Rodarte's fashion shows.