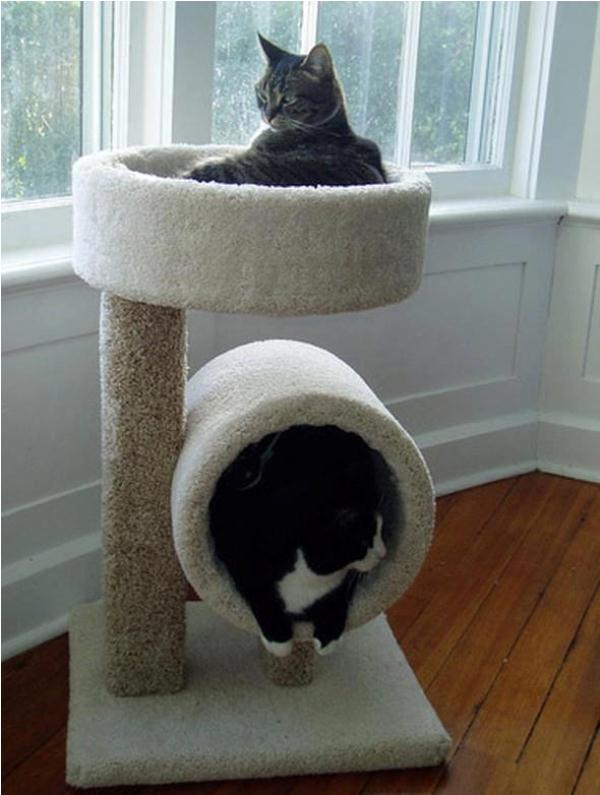 Many people like and have cats, that for them means very much because they can really change your life. There is no right age to have a pet an the fact that only kids and our elderly have pets is actually a myth. Cats will enjoy more if you can create the perfect place for them, and belive me..they will feel much better and relaxed when they have a special place in your home.. Here are some ways who can create a truly wonderful setting for your cats.
Cat Tower Tree

This Cat tree will provide your cat with a place to have fun, exercise, explore, scratch and just relax. It features four (4) different locations for them to relax; condo, hammock, perch and tunnel. Your pet will enjoy its tree and may stay aways from your furniture, drapes and clothes. Assembles in minutes and comes with instructions.
FEATURES: Faux fur material; Two (2) scratching posts; One (1) condo; One (1) perch; One (1) Tunnel Hideout; One (1) hammock
SPECIFICATIONS: Condo: 11.5″(L) x 11.5″(W) x 12″(H); Perch: 12″ Diameter; Overall Dimensions: 20″(L) x 20″(W) x 50″ (H)
Buy Now for only $32.95  (Offer for December 2012)
Cat Tree Condo House, Leopard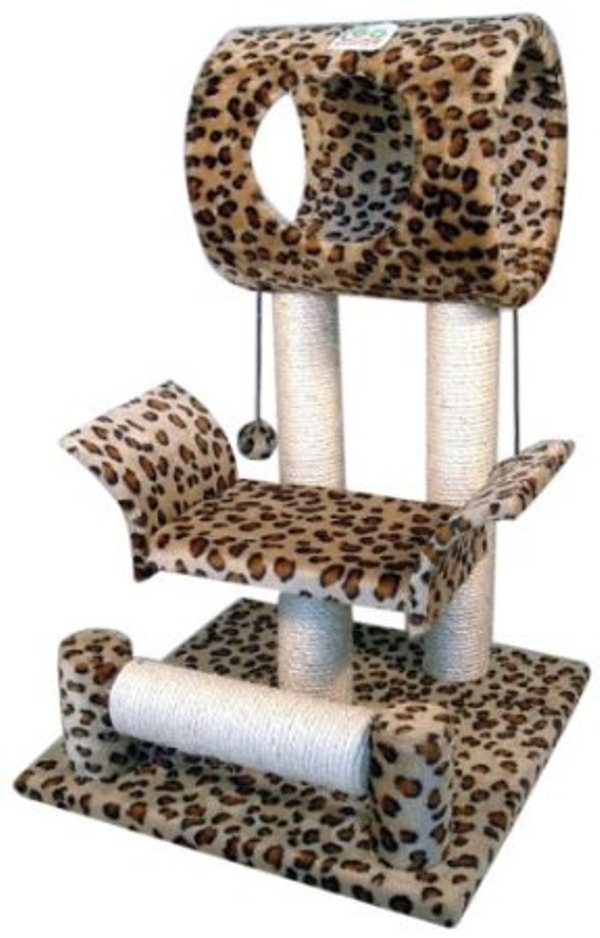 Color: Leopard. Size: 18″W x 17.5″L x 28″H. Size of round house: 10″ Diameter x 12″ Length. 2 Hanging balls included. (Front) Bottom post can turn. Posts covered by natural sisal rope. Board covering material: Faux Fur. Board material: Wood. Easy to assemble with step by step instruction and tools included.
List Price: $80.74
Price: $34.18
You Save: $46.56 (58%) (Offer for December 2012)
Pet Bed Kitten Toy Beige New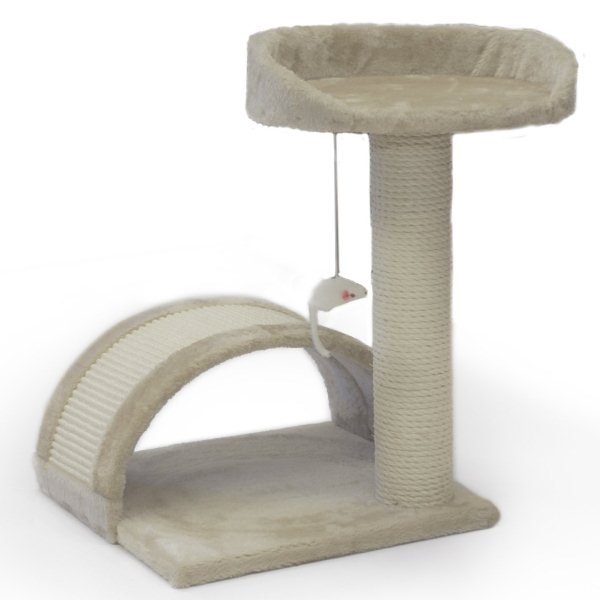 Perfect for the indoor cat that wants a small place to relax and scratch. Fit in almost any corner of any room or any empty nook. Features a scratching post, a perch, a toy mouse and a small tunnel. Comes with assembly instructions and assembles in minutes.
FEATURES: Board Material: Compressed wood; Faux fur material in a beige finish; One (1) scratching post; One (1) toy mouse; One (1) Perch; One (1) tunnel
SPECIFICATIONS: Max weight: 25 LBS; Cleans easily with a vacuum and damp cloth; Perch dimensions 12″ Diameter; Tunnel height: 7.5″; Overall Dimension: 14″(L) x 14″(W) x 19″(H)
Buy Now for only $12.95 (Offer for December 2012)
Trixie Baza Cat Tree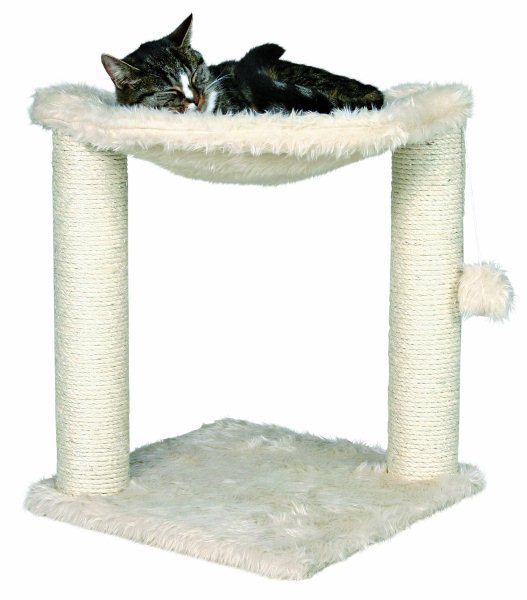 The TRIXIE Baza Cat Tree will provide endless opportunities for cats to play and scratch or just relax. Felines can sharpen their claws on any one of two scratching posts instead of on your furniture or carpet, giving them a healthy outlet for their scratching instincts. All posts are covered in durable sisal. If a nap or place to survey their kingdom is in order, the cat can curl up in the cozy hammock.
List Price: $57.99
Price: $42.99
Sale: $25.38
You Save: $32.61 (56%) (Offer for December 2012)
Christmas Cat Ornament Holiday "I Love My Cat"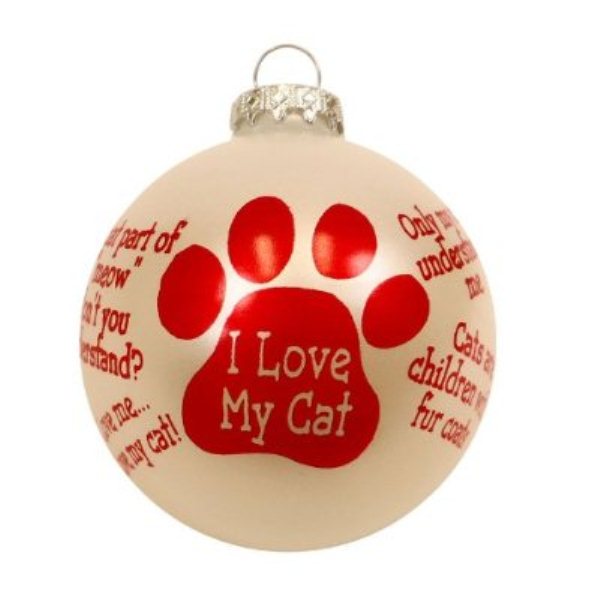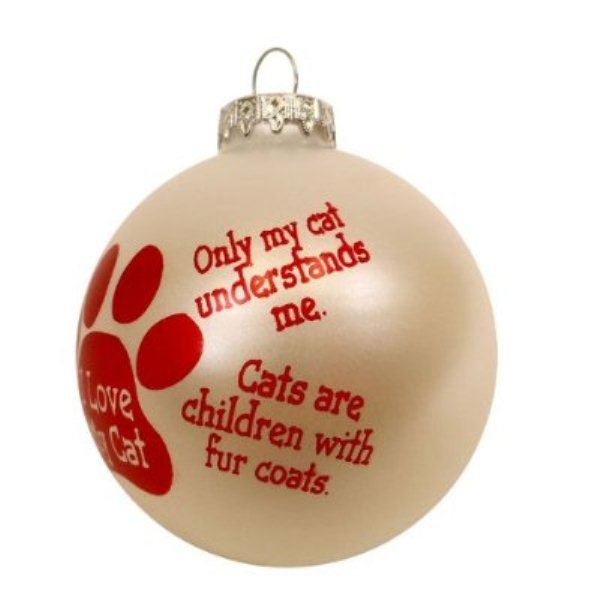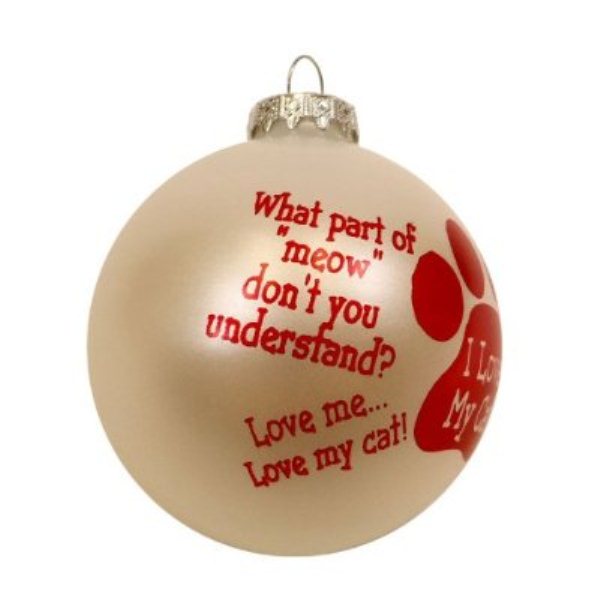 Celebrate your Cat this season with this new Christmas tree Cat ornament! The ornament is a pearl white round glass ball with a large paw print in the middle and reads "I Love My Cat" along with other fun loving Kitty Cat sayings like: "Love Me… Love My Cat" and What Part of Meow Don't You Understand?" and "Only My Cat Understands Me" and "Cats Are Children with Fur Coats." Also; features an ornate hook hanger at the top. "I Love My Cat" Christmas Tree Ornament with Large Red Paw Print Color: Pearl White with Red Paw Print Dims: 3″ x 3″ x 3″ Ball
Buy Now for only $19.99