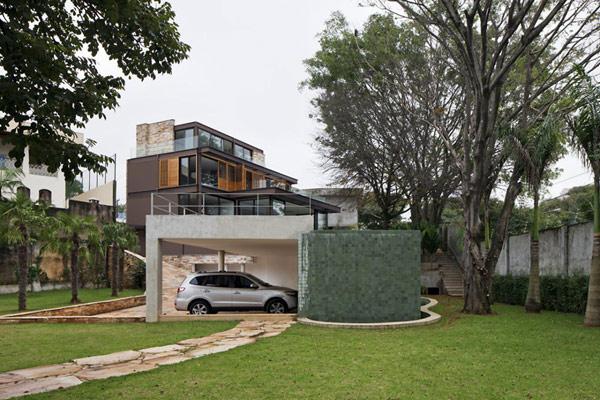 Vila Madalena is an upper middle class neighborhood of the city of São Paulo, Brazil. The neighborhood is known for its bustling nightlife and its history as a center of São Paulo bohemian culture and art. The neighborhood is filled with dozens of art galleries and studios, an eclectic mix of restaurants and bars and a series of graffiti-covered streets and alleys. Here is located the 400 square meters residence which was designed by the Brazilian architecture studio, Drucker Arquitetura. An interesting item which has this house is definitely the transparent walls from glass. The house enjoys a large space, inviting and elegant design and overlooking to green landscape.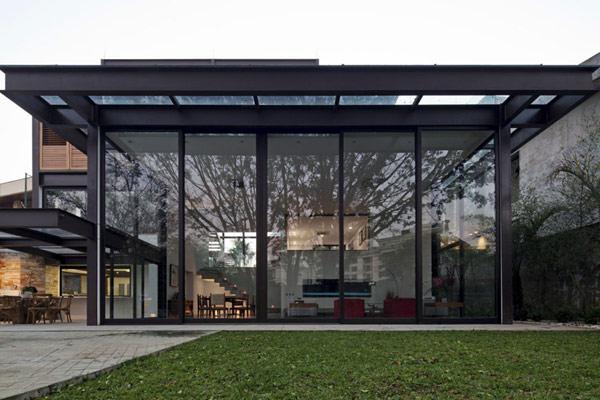 Due to the fact that the house has a part from walls from glass and are pretty high, it not enjoys a very good insulation, but the main idea was requested by a young couple to create a space that disconnects from the urban exhausting life. The staircase is another interesting item, which increases the idea of transparence between levels.
What do you think? How did you feel in a house with transparent walls? You would feel uncomfortable or would be good?