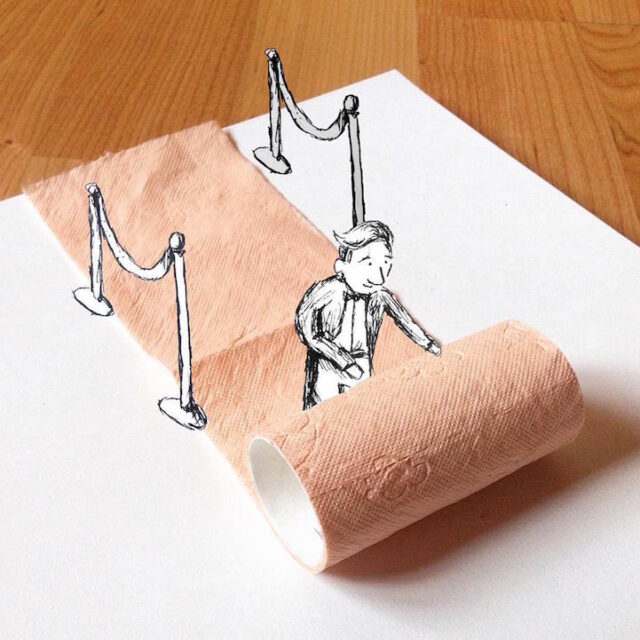 When art and humor mix, the results can be a lot of fun. A clever teenage artist, called Kristian Mensa creatively transforms everyday objects through art to give them a twist. He uses the power of illustration to create his pieces, which all have an everyday object as their centerpiece.
For instance, he transformed a simple orange into a turtle, by drawing legs and a head around it and used toilet paper rolls to draw tiny celebrities on the red carpet. To make his work come to life, Mensa also uses 3D elements that are incorporated into his works and adds a touch of dynamism.
His work is both surprising and amusing and makes you look at everyday objects from a whole new perspective. Mensa looks for inspiration everywhere and encourages others to do so and discover new territories on their way to work or school.
By using your imagination any dull and common object can be transformed into something new and even fun.
#2
#3

#4

#5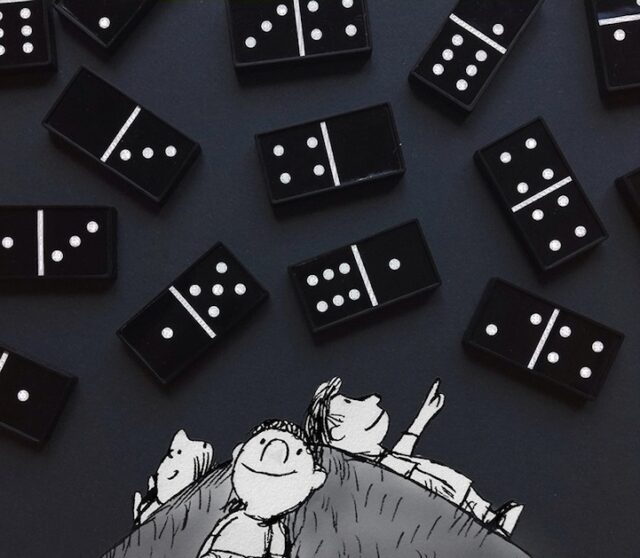 #6

#7