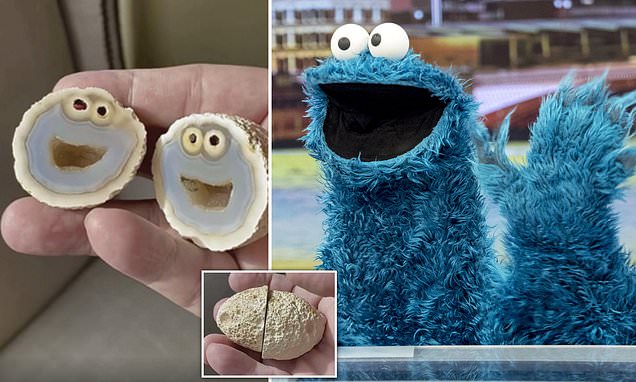 Geologists have the opportunity to witness the beauty of nature in real-time and be the first ones to discover new formations. California-based geologist, Mike Bowers, discovered a peculiar looking rock formation in Soledade, Brazil.
The volcanic rock piece, once split, revealed something that resembled the Cookies Monster and it became a huge success over the Internet.
According to Bowers, it is the closest thing a rock can get to looking like the Cookies Monster, as both sides of the rock have the same look.
When seen from the outside, the rock doesn't stand out from the crowd, but once splitting it the funny secret reveals itself. Since this is a very rare item, some people have even contacted Bowers and offered to buy the rock, the highest bidder offering $10,000 for it.
The scientific name of the rock is "agate" and these are known to be the formations of volcanic and metamorphic rocks.
Their primary component is quartz and can be found in nature in various colors, and shapes that it seems can even resemble Sesame Street characters.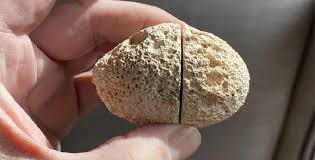 The agate rock was found in the Soledade region in Brazil in November 2020 
The oval-shaped rock has a hard, white pitted outer shell about the size of an egg
Inside the two halves, there is a mirror image of Cookie Monster the Muppet