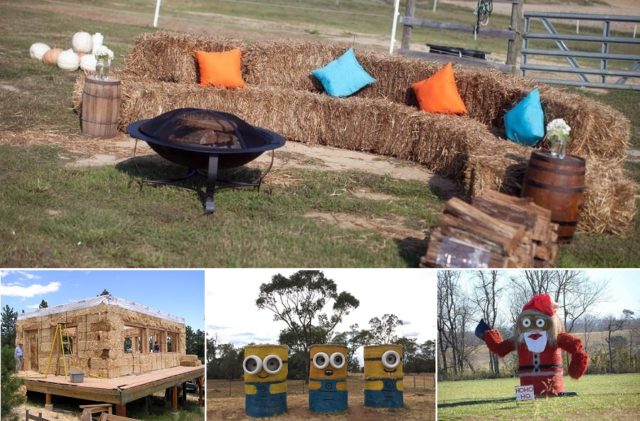 A bale of hay isn't just a reason for fun times for kids. You can use hay for all sorts of DIY projects. If you're looking for material for an eco-friendly dwelling, then bales of hay is your way to go. If you're planning on building an outdoor swimming pool, then bales of hay are the perfect resource. Any sort of art project can be done easily with bales of hay, whether it's a large `sculpture` of a Minion, or it's a larger-than-usual pig or dog of hay! You can use the technique in order to prepare the decorations for season-specific festivities, like Halloween or Thanksgiving. Browse through all the images to find your favorite project to complete with bales of hay.
1.Build Your Own Swimming Pool From Bales Of Hay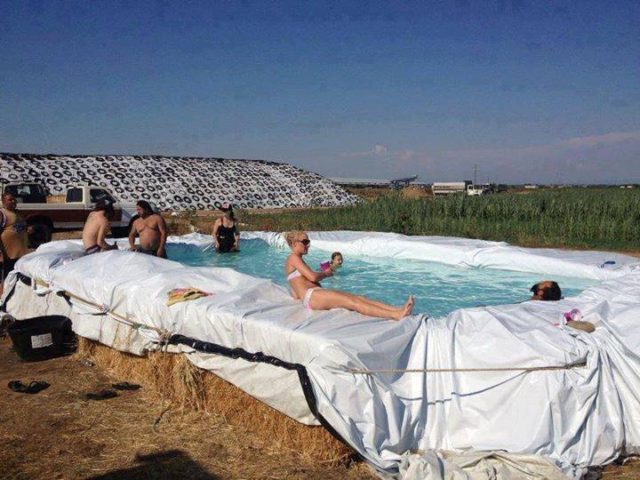 more details here…
2. Hay bale art from Tarrington, Victoria.
3. House made out of square bales of hay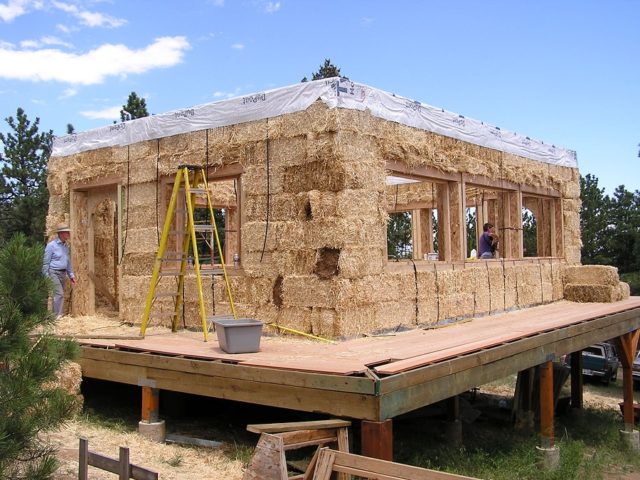 source
4. Straw bale John Deere tractor