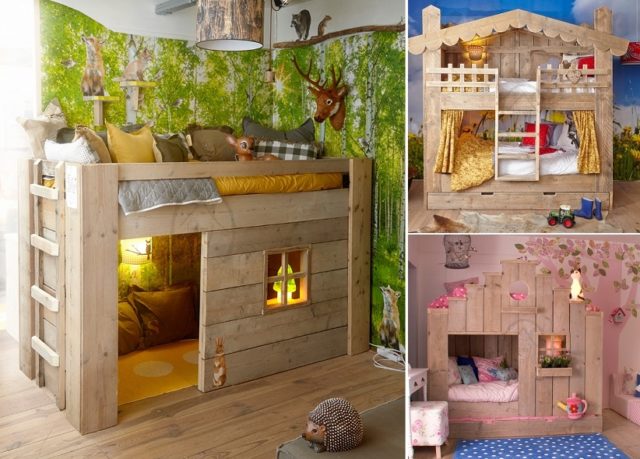 Want to give the interior design of your children's bedroom a much needed upgrade? The house-beds like these featured on this webpage are one awesome way to achieve this! The beds are entirely handmade by the people from Saartje Prum. But the appealing characteristic is that they resemble little houses. The charm lies in all of the little things carefully placed to mimic the ambiance of a real-size home: wallpapers, decals, lamps, cushions and other pieces of décor. There are a few variations you can choose from but the effect is still the same: an awesome experience for your kid. Browse through the photos and decide for a beautiful children's bed like these.
"Children's Rooms are more than just bedrooms. A children's room is a private place for your child, he / she can experience the best adventures with his / her friends. And we believe; with any type of child fits a private room.
FOREST ROOM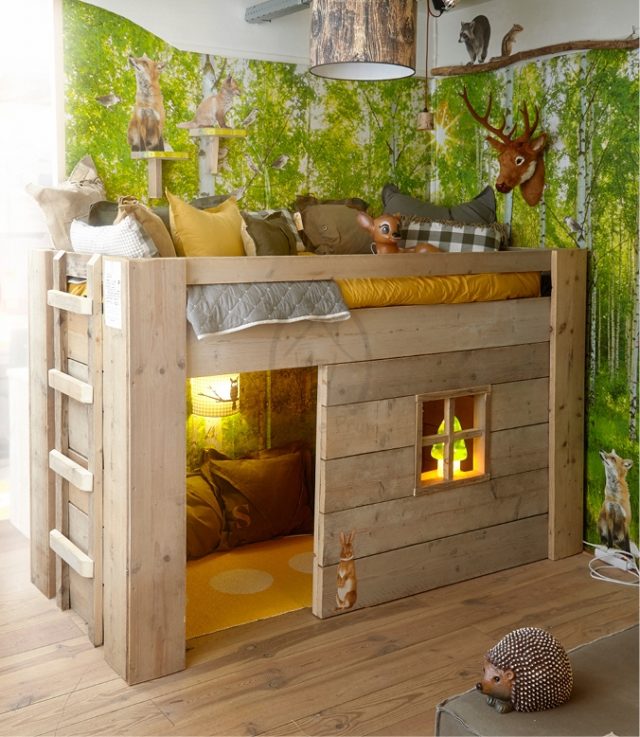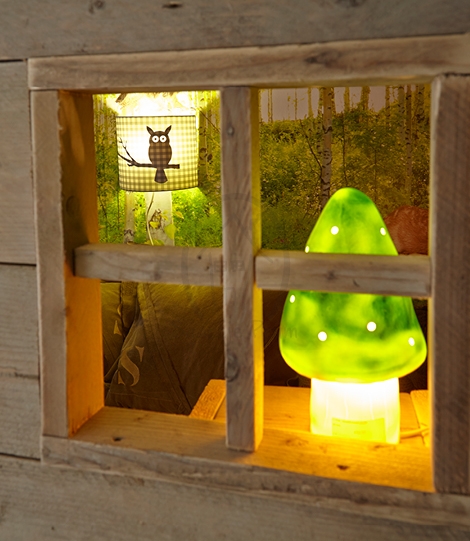 Your kids will love to have owls, foxes and deer in his room.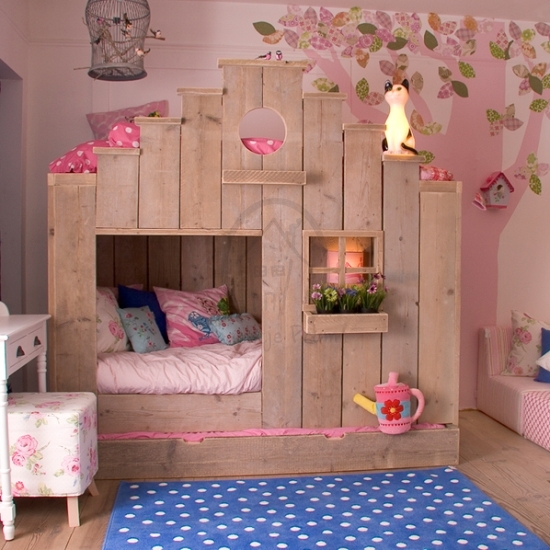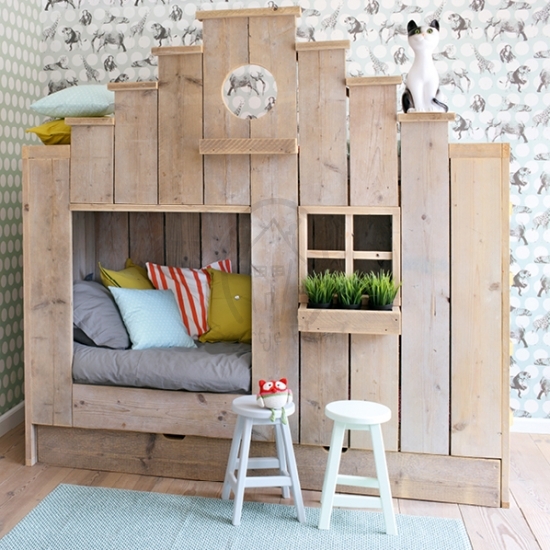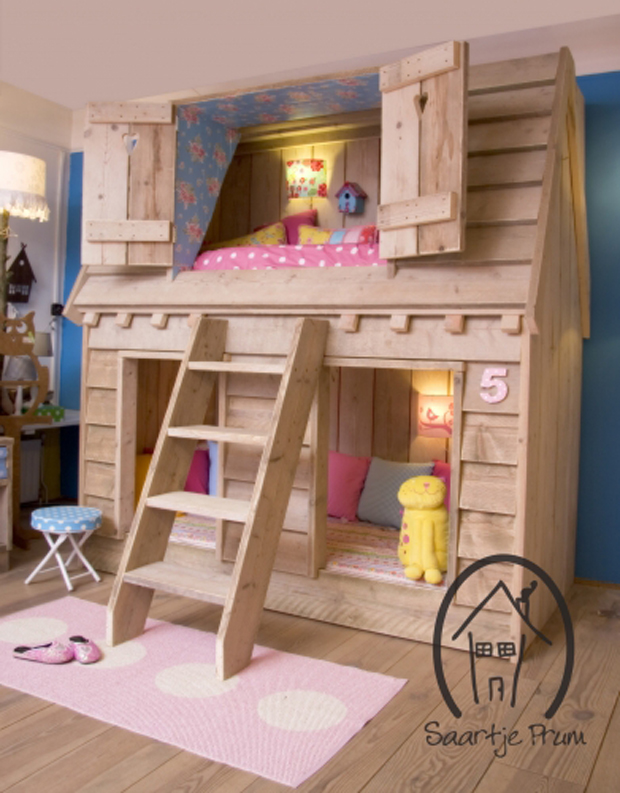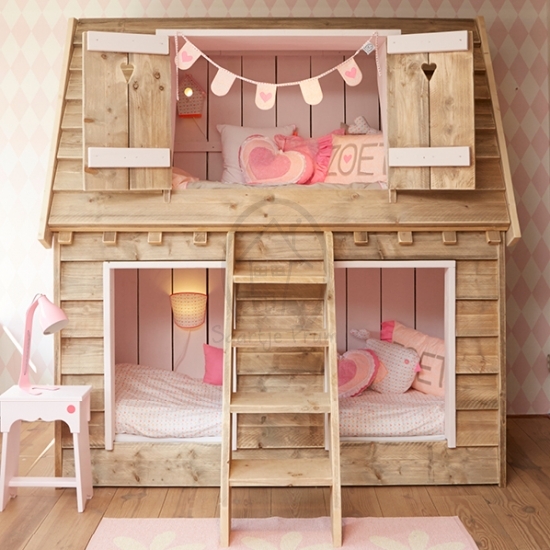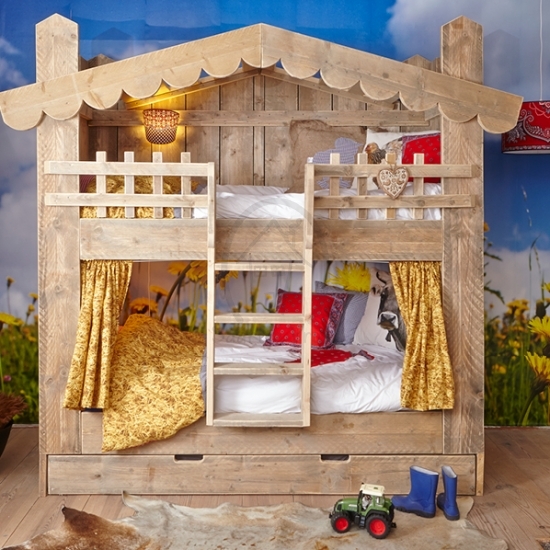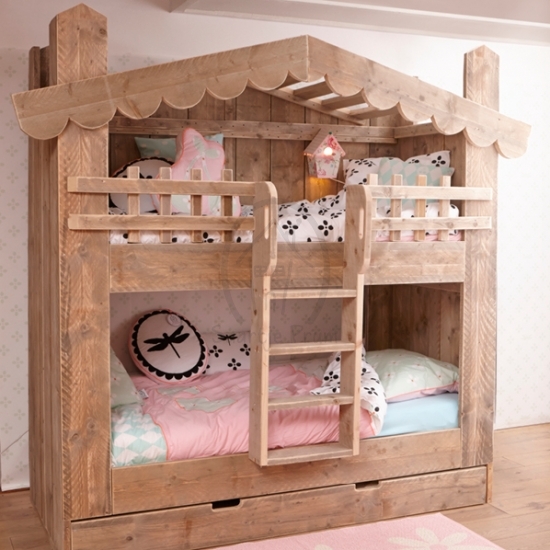 More details HERE…