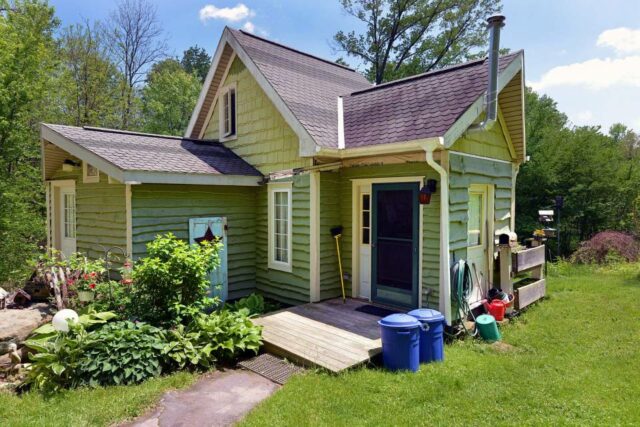 Sometimes building the perfect house can take a lot of time, even years to complete.
Ron and Sue Corl have been living the tiny house lifestyle for 28 years. Today Ron is sharing with us their storybook cottage, designed and built by himself.
They spent 6 years building their dream house, but the wait was truly worth it.
They have built a 450 square foot tiny home in Millersburg, Ohio and since they were in no rush, they could take as much time as they wanted so the house can look perfect. The tiny house has a nice garden surrounding it, so they can spend time in nature whenever they feel like.
We are not young, idealistic dreamers, fresh out of college, thinking we can change the world. We are old, idealistic dreamers, fresh out of youth, knowing that 2 people can not change the world, but ideas can. We can share our decades of small living experiences and contribute to the conversation we like to call a –
"Movement Towards Rational Habitation."
The interior of the house has rustic elements, combined with vintage and even modern ones. It is a very colorful interior, with lots of patchworks and DIY decor. It reminds you of grandma's home and the bright colors on the walls and stairway create a hippie feel.
The paintings on the stairs were made by the couple themselves and the kitchen features a lot of upcycled furniture, so they tried to keep their investments at a minimum. The large bathroom is styled in the same way as the rest of the house and is used for multiple purposes, even as a cat lounge and laundry room. The upstairs bedroom has large windows for plenty of sunlight and the bright yellow and blue ceilings make this space look more luminous. For a full tour of this eccentric tiny house, take a look at the entire picture gallery.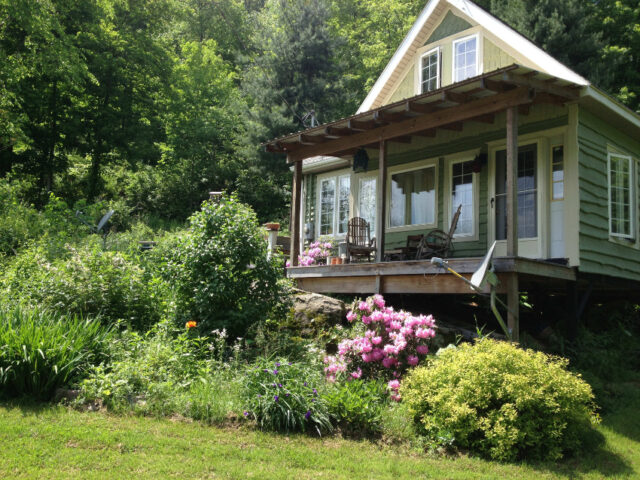 The front of our house faces the road. But there is a creek and lots of trees between us and the road, so we get privacy during the summer.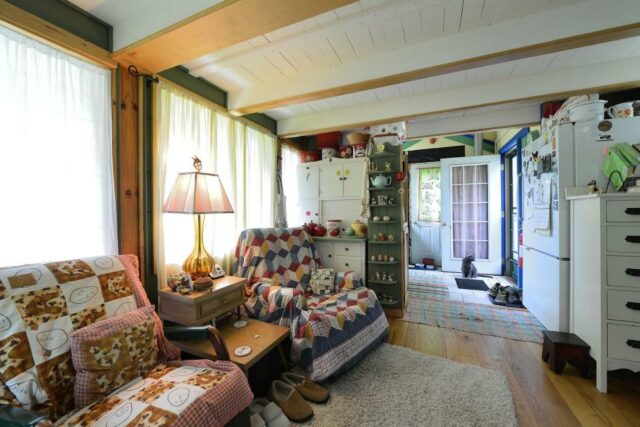 Shiny Tiny Mansion is about living a small, sustainable, simple, and natural lifestyle. We talk about ideas to help you move toward this mindset in your home and gardens.
Ron and our nephew Braden built our front porch. We love to sit in the rockers and drink tea, coffee or something a little stronger ; )