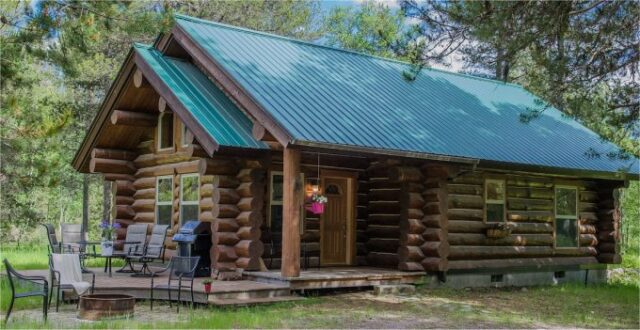 Almost all log cabins have a very cozy feel, thanks to their rustic vibes and surroundings. They can be usually found in the nicest places, surrounded by trees or mountains, and make for the perfect vacation homes.
This beautiful log house is located close to the West entrance of the Glacier National Park, encapsulated in the middle of a lush forest. The cabin comes with two bedrooms, a fully equipped kitchen, a dining area, a living room, and a bath. The top attraction of the cabin is its closeness to the Middle fork river and visitors can access the river on foot.
Thanks to the scenery, but also its spacious interiors, the cabin can be the perfect weekend getaway for a small family or two couples. It can be rented by contacting the owner directly and it is ideal for anyone who wants to reconnect with nature and forget the stress of their everyday job.
Just take a look at the pictures showcasing both the inside and the outside, and imagine how great it would be to spend some time near Glacier National Park.