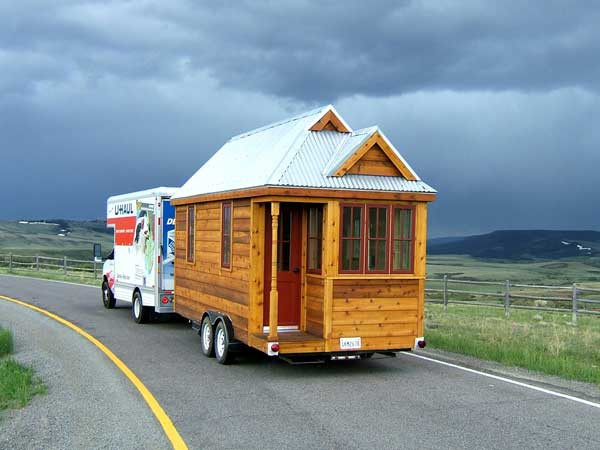 When it comes to small houses it's important to have firstly a cozy interior. When i looking to a tiny house i carefully look to the best solutions. The Fencl is one of these. The Fencl combines both the Tarleton and Weebee home design. The main room has a vaulted ceiling. The interior is completely finished in pine with stainless steel counters. The exterior is finished with cedar clapboard. It can also be finished in board and batten siding or corrugated aluminum. The roof is covered with corrugated aluminum – and yes, you can hear the rain. Even if is a tiny house, the Fencl have a porch, main room, kitchen, bathroom and a loft. What you need more ?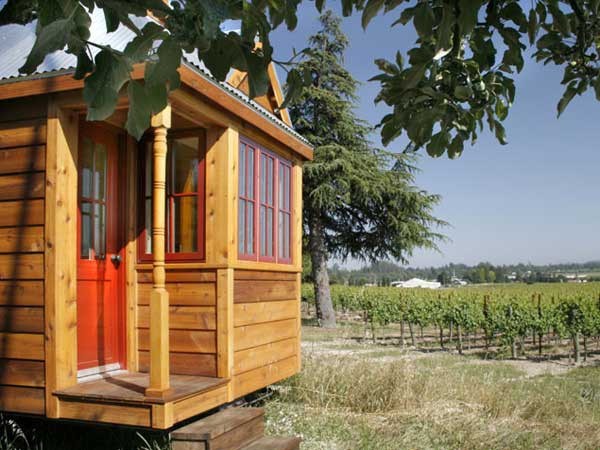 The "living room" is flooded with light from all of the windows surrounding the front of the house. Above the living room is a cathedral ceiling which makes this space feel very large.
This is the largest kitchen of all of Tumbleweed houses on wheels. It comes with a sink, 2 burner stove top, refrigerator, and ample shelving. Below the sink, there is a small water heater. There is enough space that you can choose between a small toaster oven, microwave, washer/dryer, or dishwasher if you choose.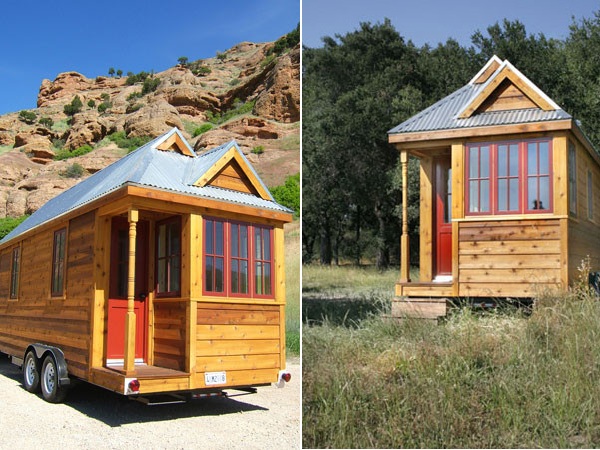 The bedroom is in the loft. It is large enough to fit a queen size bed, but with that said, this house is a little small for 2 people.
The bathroom has both a toilet and a separate shower. The shower water is heated from the small water heater under the kitchen sink, and can last about 5 minutes.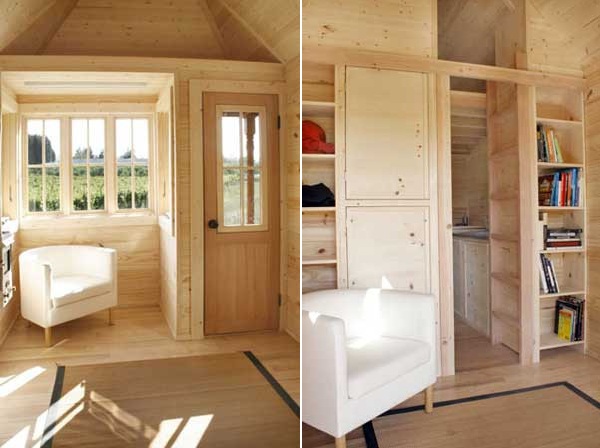 ouse width:
8′
Porch:
2′ 6″ x 2′ 6″
House length:
19′
Main Room:
6′ x 7′
Trailer Size:
7′ x 18′
Kitchen:
4′ x 6′
Road Height:
13′ 5″
Bathroom:
2′ x 6′
Dry Weight:
5700 lbs
Ceiling height:
6′ 6″
all measurements are approximate
Loft height:
3′ 8″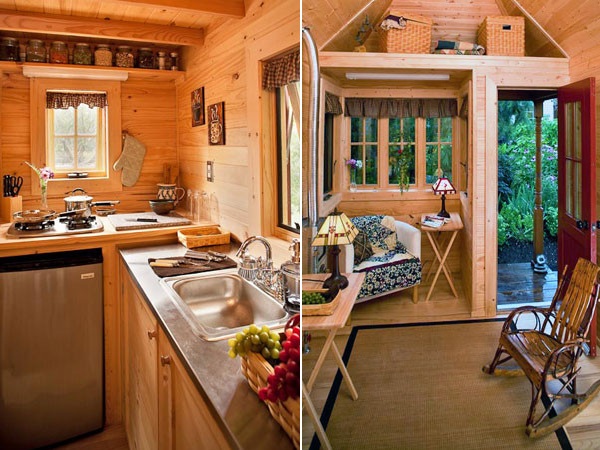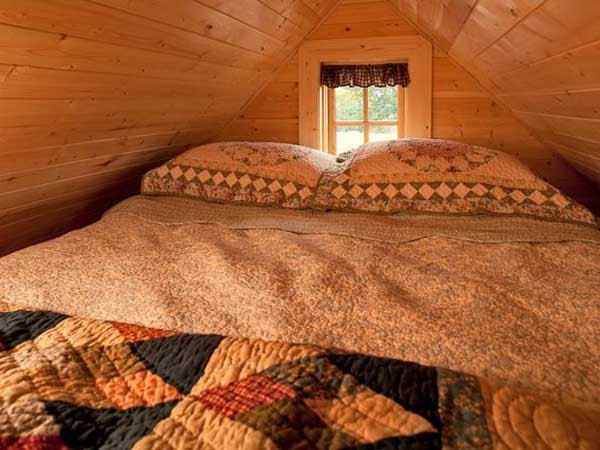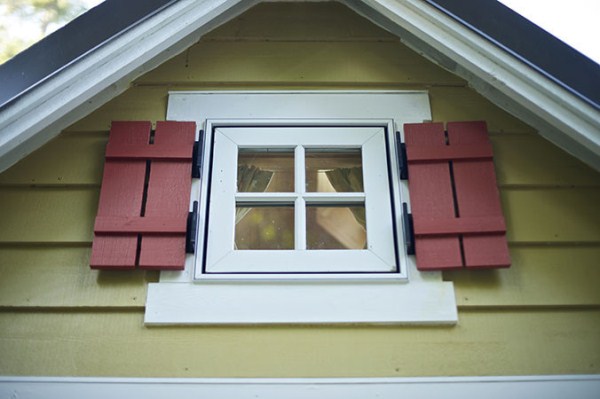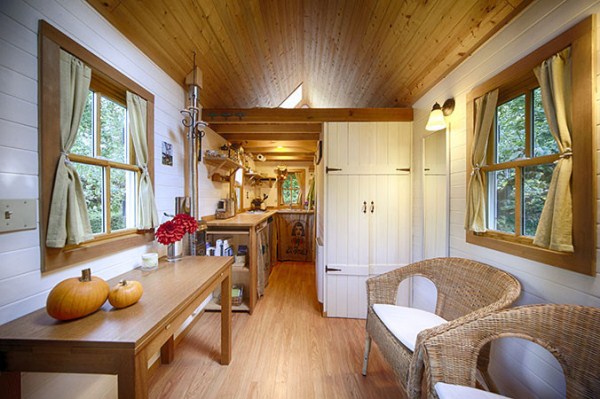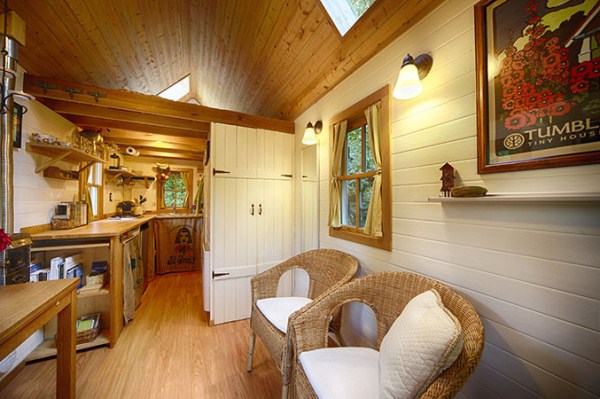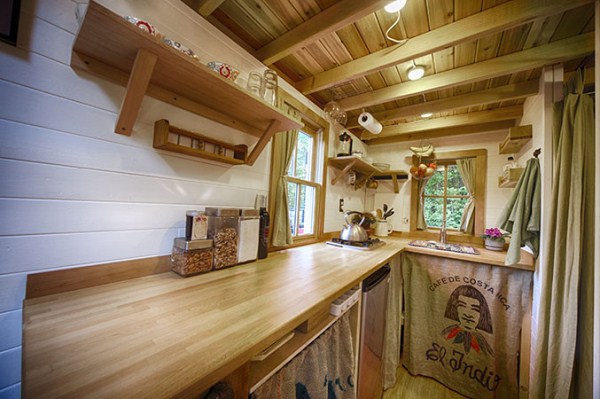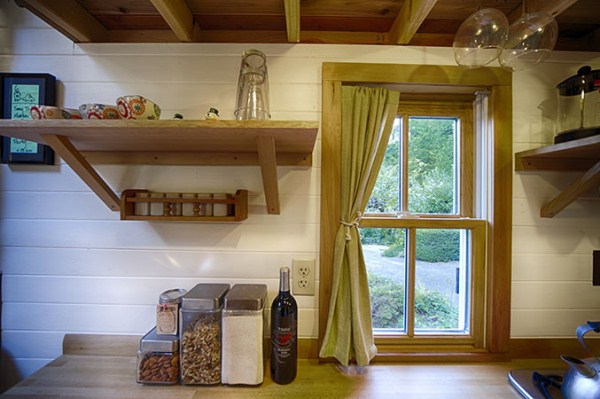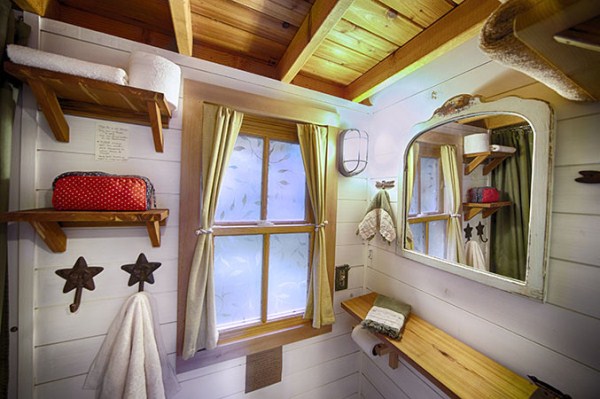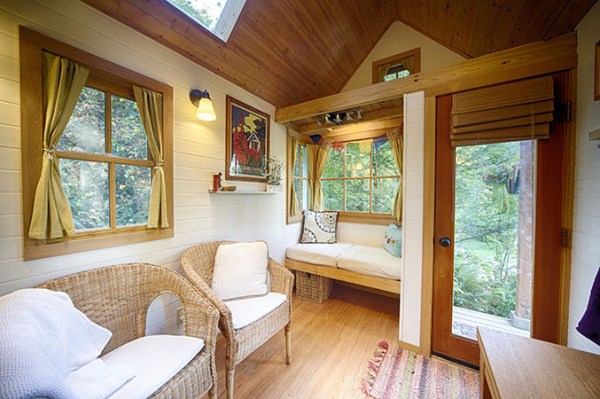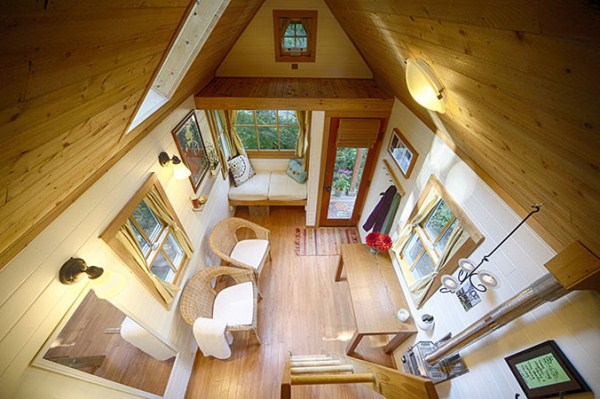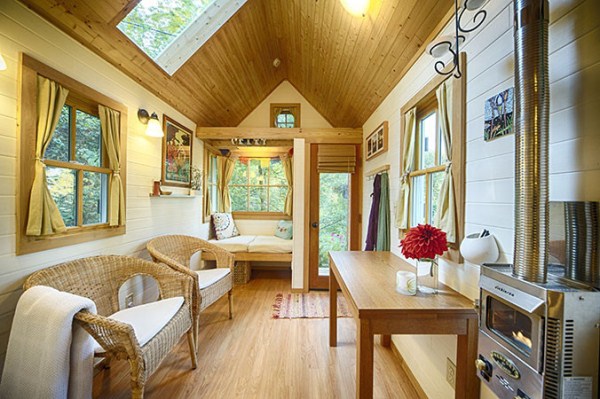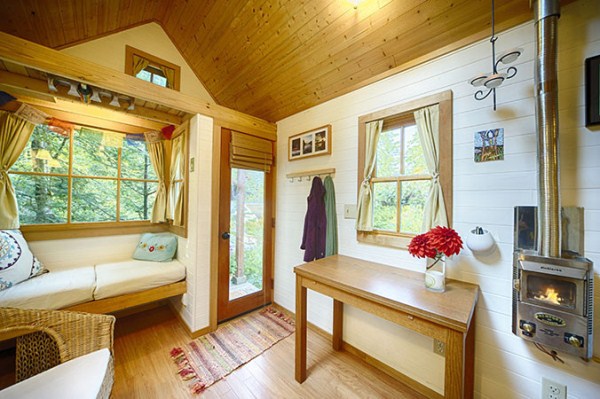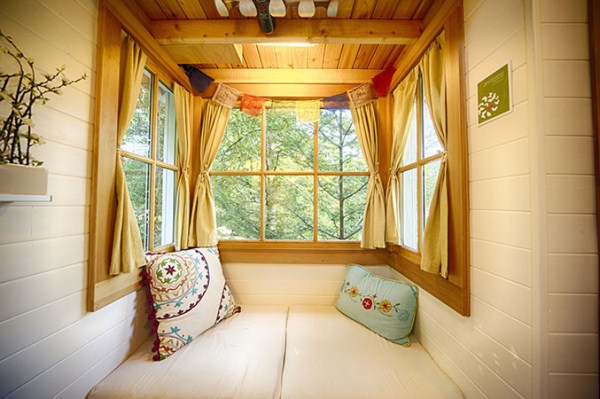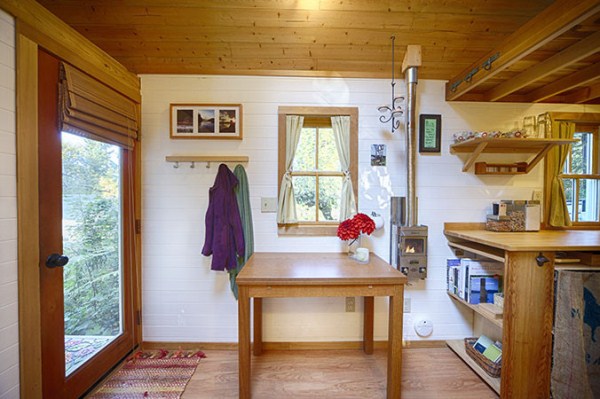 Ready made: $54,000           Build it yourself: $23,000