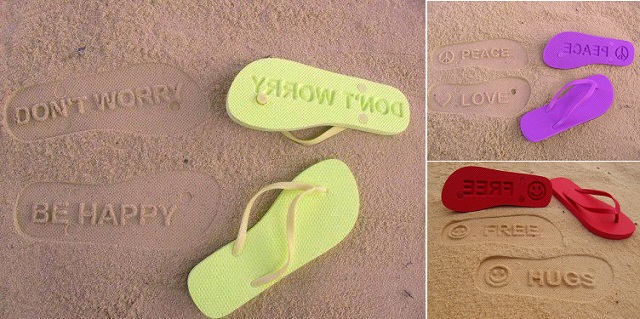 Yes, we can all feel it with each passing day: summer is coming. The Sun shinning on our faces and embracing us with warmth means no more thick and heavy clothes. The warm sunny days at each doorstep also signals a time of leisure, or better said freedom, for your feet. Forget about the boots and socks and let air caress your thumbs every day during this summer. We found a bunch of fun examples of sandals in which you can literally leave a mark onto the world, especially on a sandy beach. Spread a positive message all over the shore with the `Don't worry, Be happy` sandals.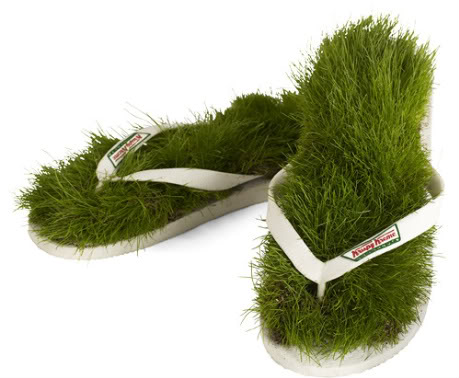 Grass Sandals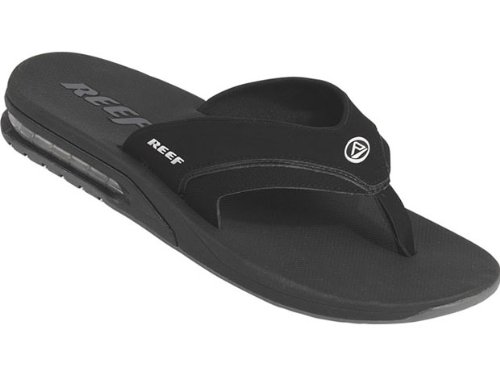 Sandal with Liquid Storage
You can find utility in other types of sandals, like the Liquid Storage or the Storage Pocket where you can actually carry and store some little things like your keys. This will leave your hands free to embrace all of the warmth around you.  Source -> Amazon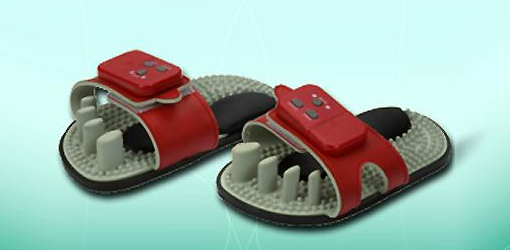 Electronic Massaging Sandals
There is also a design which allows the pair of sandals to electronically massage you! It will come in handy after a long day of walking, trust us.
Source –> Amazon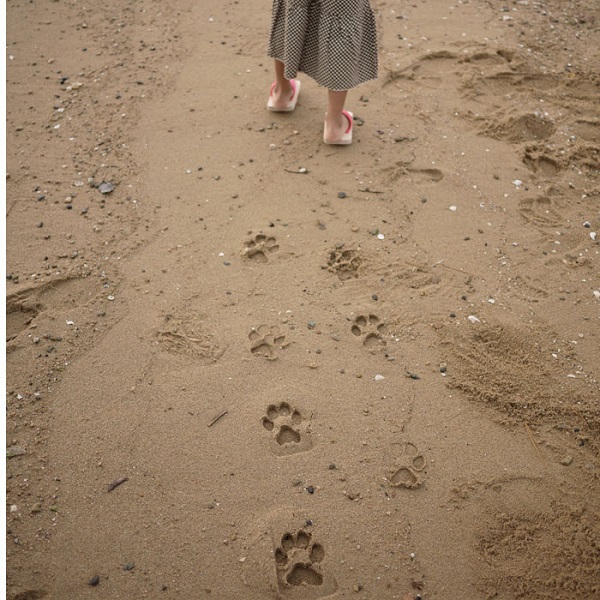 Animal Footprint Sandals
Or keep it simple with any type of animal footprint model of sandals. These might even put to work the imagination of little kids chasing waves.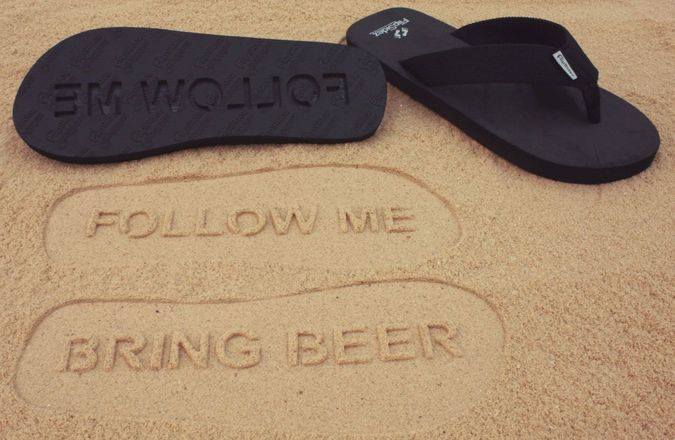 "Don't Worry, Be Happy" Sandals
Source –> Etsy