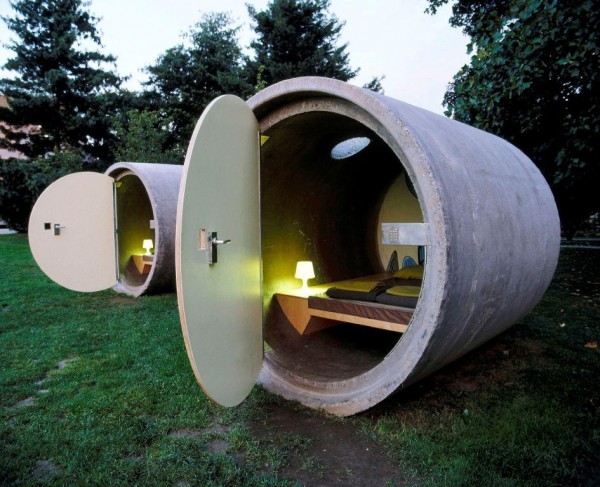 Fun and interesting. It's not a house; it's a hotel in Austria called Dasparkhotel. The external simplicity surrounds an unexpectedly comfortable interior – full headroom, double bed, storage, light, power, woolly blanket and light cotton sleeping bag. All other hotelery devices (Toilets, showers, minibar, cafe, etc) are supplied by the surrounding public space. For the free spirited minimalist traveler it sounds like an oasis.
Dasparkhotel is conceived and implemented primarily as a hospitality tool. It is constructed from repurposed, incredibly robust drain pipes.
This hotel is open from May through October and a night in dasparkhotel costs just as much as you can afford or want to pay … travelers leave a amount that they can afford and with which they wish to support this project.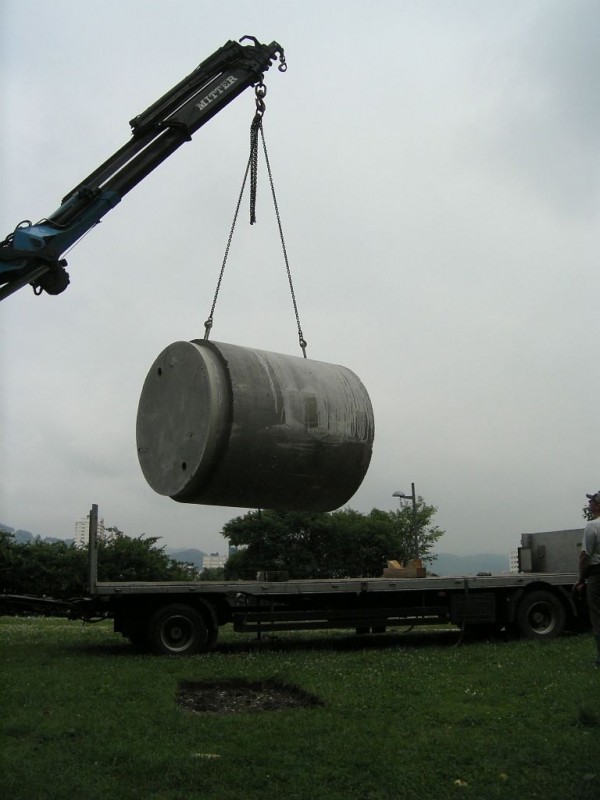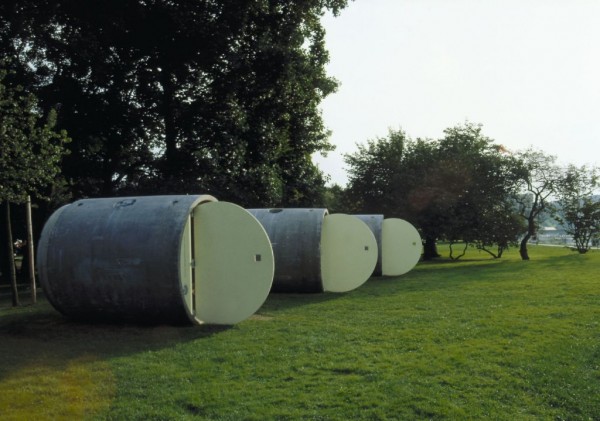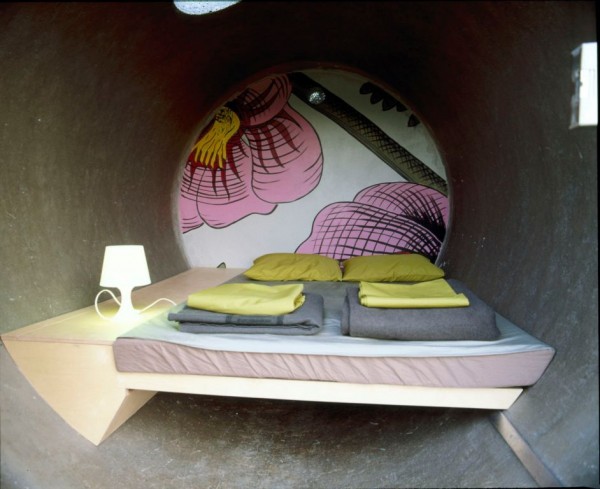 Reservations can be made at www.dasparkhotel.net/reservation at any time.