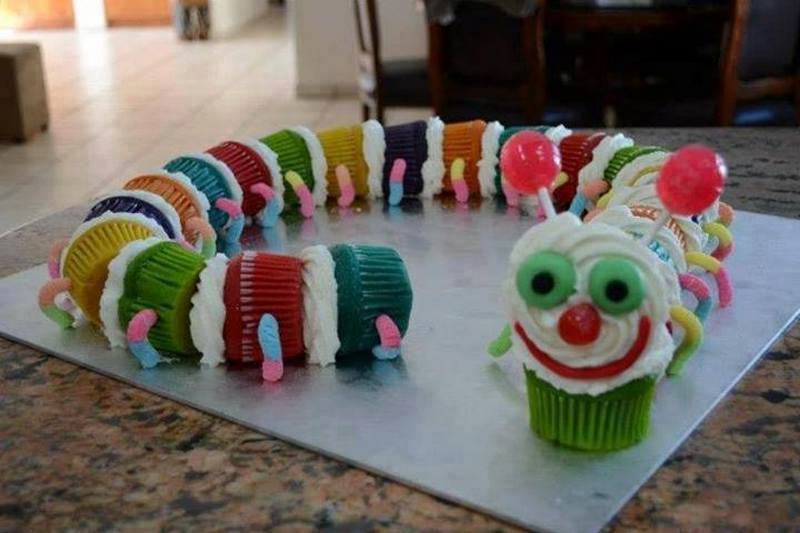 Everybody likes a tasty piece of dessert, so what to do differently to attract more attention to your particular dish? After some thorough searches, we argue that decorating the platter of food in a creative way is the surest thing to win others' appraisal of your baking. Without further a due, we present this fun cupcakes display uniquely positioned to mimic a delicious and colorful centipede. The following ingredients are necessary:
• a bunch of cupcakes;
• a wide variety of colored cupcake paper;
• a flat tray;
• some whip cream;
• a couple of lollipops;
• a pack of worm jellies;
• a few green, black and red candies;
When the cupcakes are baked (in accordance with the color of the paper cups, choose the matching food coloring), place them alternatively in the manner shown in the picture. Don't forget to pour whip cream between each before knocking them sideways. The last cupcake, which should mimic the face of the centipede is ought to be placed upwards, but with extra whip cream on. This will be used to hold the candies which will help the face resemble a friendlier character. Stick in the couple of lollipops to act as antennae and the worm jellies at both sides of each cupcake for feet. It's so cute you almost want to not eating it entirely!