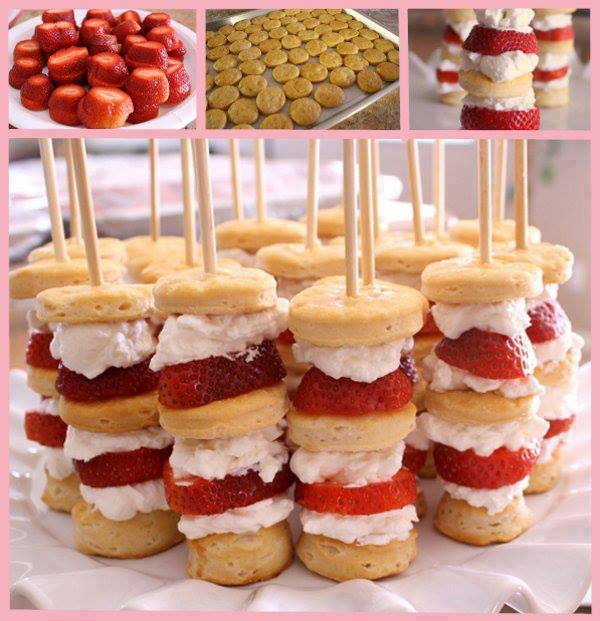 Simple and delicious, make this recipe when you have guests and they will keep coming back for more of these delicious appetizers. The biscuits can be made the day before and the shortcakes skewers can be put together the morning of your party.  This is a quick and easy appetizer!
Biscuit Rounds:

1 can of grands biscuits
1 egg white
1 tablespoon water
sugar for sprinkling
20 large strawberries, 2 slices per strawberry

Cream:

2 cups heavy cream
½ jar marshmallow fluff
3 tbsp sugar
Preheat oven to 350 degrees.
On a lightly floured surface, roll a biscuit into a 5-inch circle.
Cut 7 – 1-1/2 inch circles and place on a cookie sheet sprayed with non stick cooking spray.
Whisk together the egg white and water. Brush on each biscuit and sprinkle with sugar.
Bake 10 minutes or until golden brown.

Cream:
In a stand mixer with a whisk attachment, combine the heavy cream and sugar and beat until firm peaks form. Add half a jar of marshmallow fluff until just combined.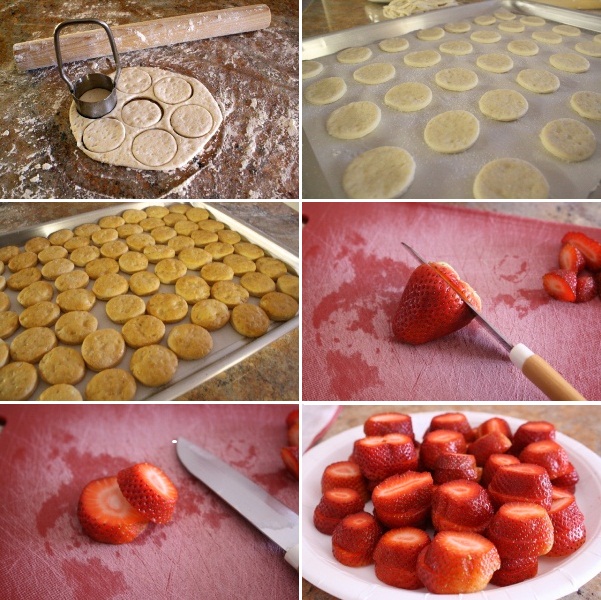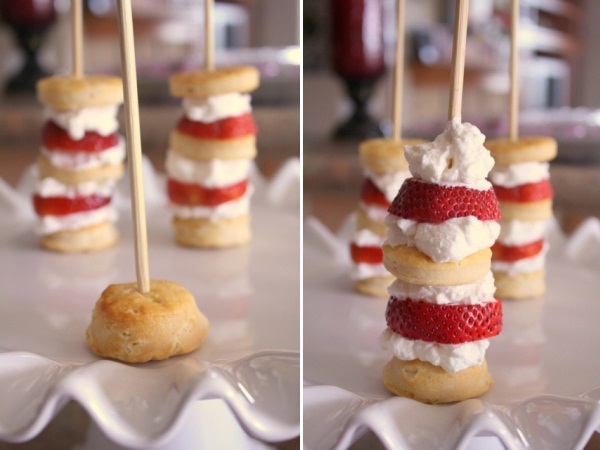 Source: kareninthekitchen