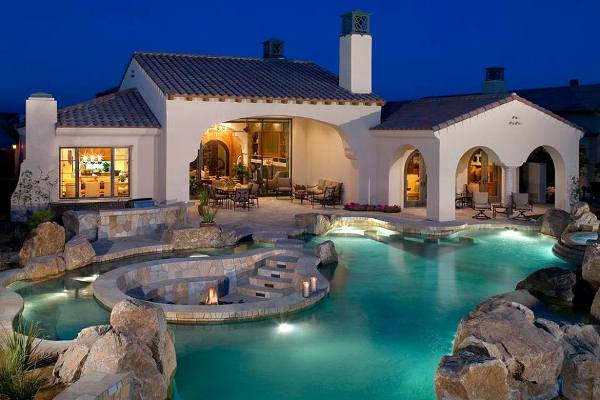 Andalusia at Coral Mountain, offering one of the desert's premier locations, is an exquisite newer luxury golf community in South La Quinta. This exclusive residential community is located between 58th Avenue and 60th Avenue with the main entrance to the development on Madison Street.  A team of master-planners has created magnificent club facilities and gracious homes, all inspired by the distinctive architecture and lifestyle of the Andalusia region of Southern Spain.
An unusually flourishing community, Andalusia is making a significant commitment to 
dazzling new amenities, facilities and services. Andalusia's uniqueness can also be seen in six extraordinary new model homes styled by three internationally celebrated interior designers—Darrell Schmitt, Beth Ann Shepherd and Barclay Butera.