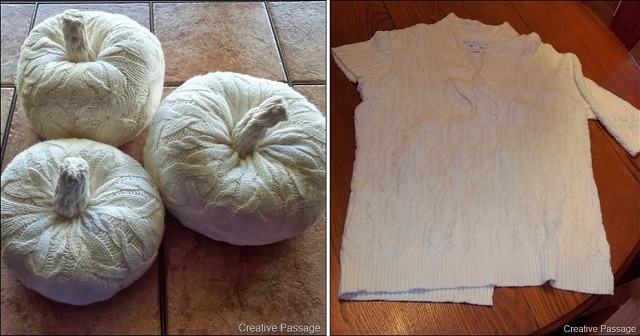 Autumn is the season in which new colors, smells and festivities enrich your daily life. Decorating the house in this time of year is a really fun experience. Finding the right decorations is a time-consuming part of the process, but if done properly, the result is very rewarding. As an active part of the DIY community, Ms. Ellen Price offer us a neat tutorial on how to make some cute White Sweater Pumpkins (see more at the end of the article).That's right, you read well: pumpkins made out of sweaters! They look so cozy you'd fall instantly asleep on one of them; right after falling in love with it. Making a fluffy thing like this fabric pumpkin will require some sewing, but nothing complicated you can't handle as a DIY enthusiast. Be inspired by the photos of the finished product and feel free to try it in different colors, as your sweaters allow you this freedom. Good luck!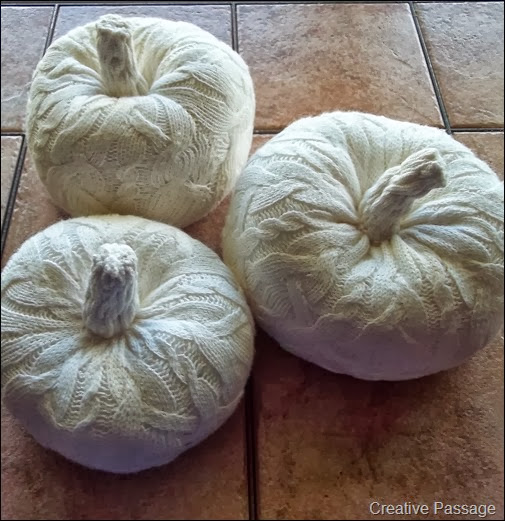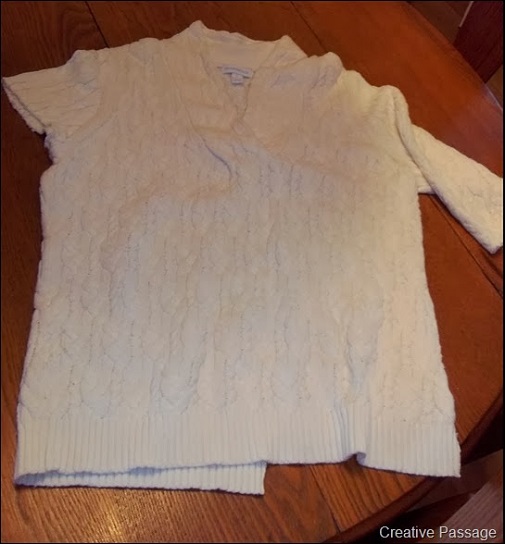 Since I made three pumpkins and we can all do the math on that (two sleeves per normal sweater, three pumpkins, you get the picture) I used the ribbing at the bottom of the sweater for the third stem. I cut about a 6 inch section of the ribbing off and sewed the short ends together to make a circle.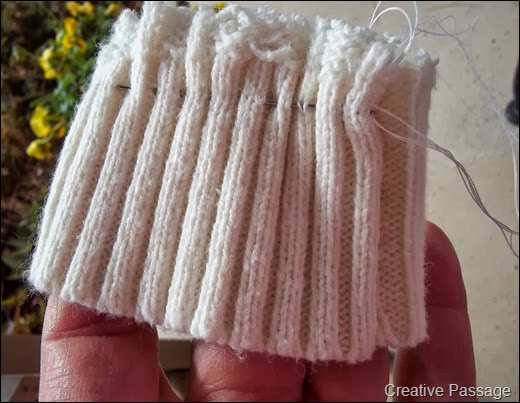 I just ran my long needle under the part of the ribbing that sticks out…and kept going around the section and pulling the thread snug until it looked like a stem. Think pull really really tight!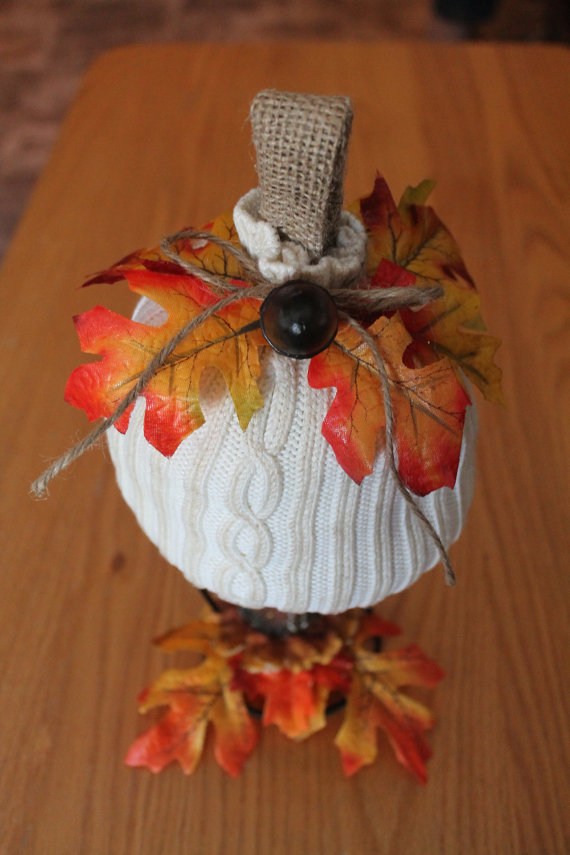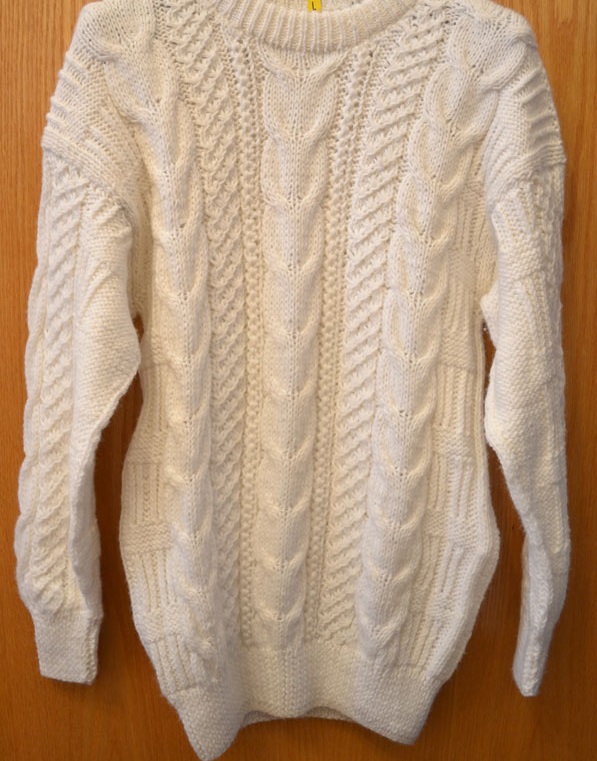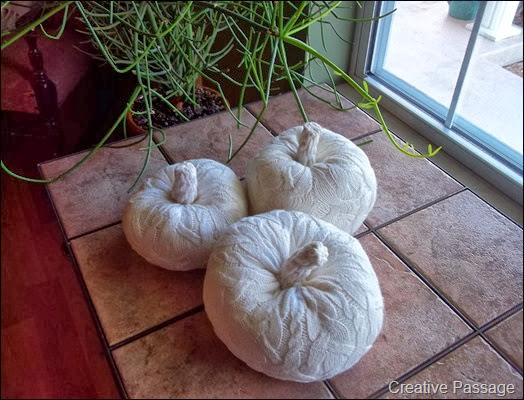 by Ellen Price – Creative Passage