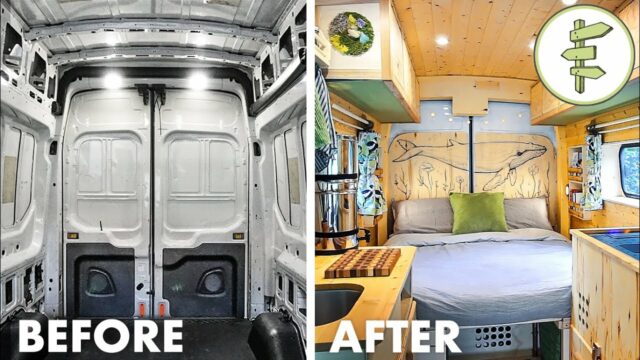 Life in a van can be more pleasant than it sounds at a first, but everything depends on your creativity. If you like to be on the road constantly, work remotely and travel a lot, then investing in a home on wheels might be the right choice.
You can always buy a van and transform it into your temporary home and this next video can serve as inspiration. It is a 2015 Ford Transit camper van that was transformed into a cute little home featuring a bed that can be transformed into a couch, a tiny diner, and a bathroom.
Who would have thought that a camper van can host so many rooms? What's great about this type of camper is that it has a high roof and a 148" wheelbase. All the materials used in the upcycling of this van are non-toxic ones, such as cork flooring and hemp insulation so the owner can travel and sleep inside safely.
The couple who transformed the van and built the interior are not professional builders, but they did an amazing job.