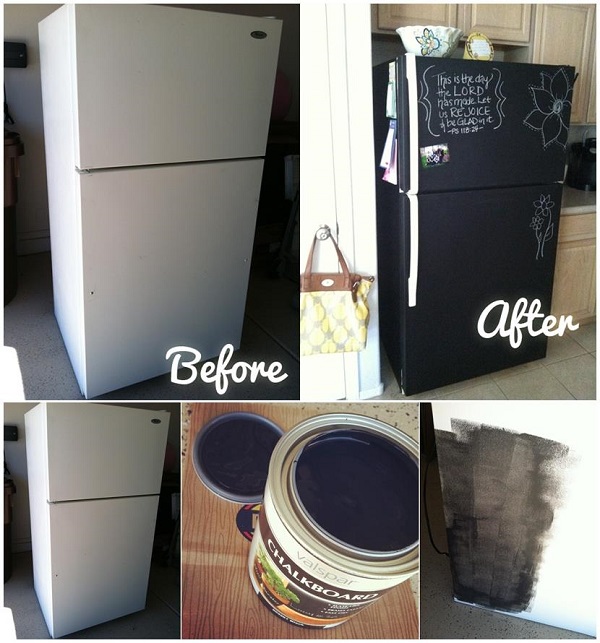 Are you often forgetting the list of groceries you need to buy, before going to the market? Or just want to have a cute place destined to leave notes for your family? Then try this next DIY project, from which you will be learning how to make a chalkboard painting on your fridge. This way you will have your own chalkboard to keep your thoughts in order and write everything you need to remember. For this project, prepare:
• your fridge;
• chalkboard paint;
• sponge roller and a paint pan;
Clean the fridge and pour the chalkboard paint in the paint pan. Apply the first layer of paint on the fridge. Don't worry if the color is not dark enough as this is only the first layer. It will take up a bit of time to finish as you will have to wait until the first coat of paint dries. So it would be great if you would have a free afternoon for this project. After the first coat of paint has dried, apply the second layer. Wait until it dries and apply another layer and so on, until you get the black chalkboard color on your fridge. Buy some chalk, any color you like and draw or write something on your fridge. Looks amazing and your whole kitchen will have a kind of vintage feel!
source: erinlauray.com