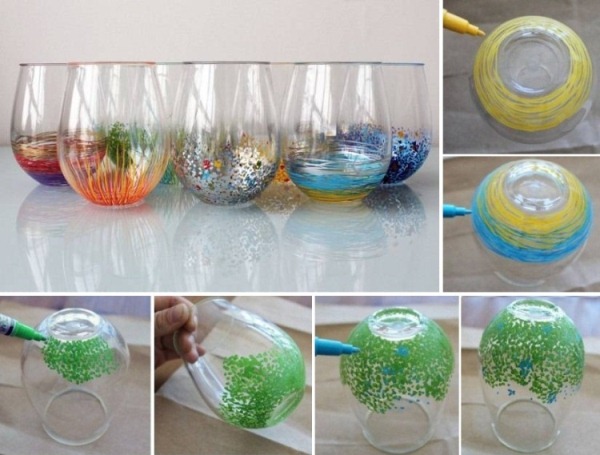 We have for you today an great DIY idea. We will show you how to make some bright and colorful vases which will look great in your room. Also if you are looking for a gift and everything seems cheap and boring, then this project can come in handy for you.
You will need 3-4 vases made of glass, which are transparent. Then go to the closest crafts shop and buy some pens which are fit for drawing on glass.
Then inspired by our pictures below, start making dots on them, lines and all kinds of other shapes that come into your mind. The idea is to have fun and to make them as colorful as possible.
They look great, don't they?