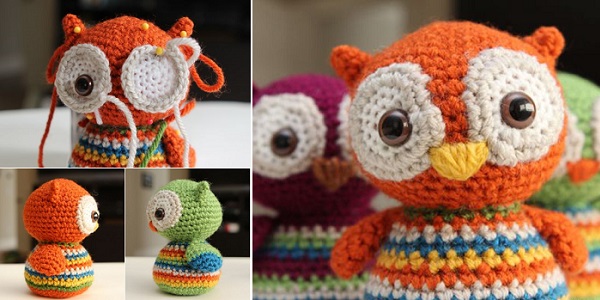 When dealing with toys, uniqueness is important! We all know children are very picky with their toys. Seeing another kid playing with the same type of toy will perhaps condemn that toy to no play-time in the future. This handmade crochet baby owl will make sure this situation won't occur. It's so cute and your children will love their new toy, making all of their friends jealous at the same time. Here is the list of materials required for the project:
• a 3.25 mm crochet hook;
• a blunt end tapestry needle;
• a stitch marker;
• polyester fiber fill and pellets;
• some medium or worsted weight yarn;
• a couple of 12 mm safety eyes;
• some white sport weight yarn;
• a small piece of felt;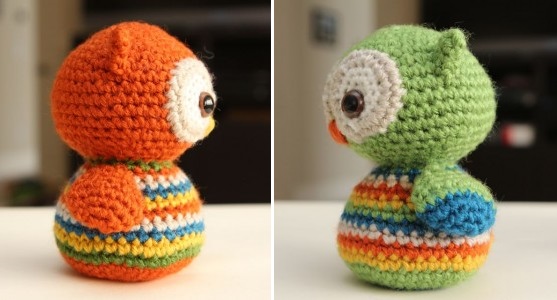 The pattern to be learned is not that complex. You need to start with the head, work on the ears, continue with the body, do the eye patches and finish off with the wings. Put fiber fill as a stuffing into the head. When making the eyes, remember to push the post through both the eye patch and the head before putting on the backing. Sew the eyes to the head and then attach the ears. Move onto the body and fill it 3/4 of the way with the pellets and 1/4 with the fiber fill. Simply attach the body to the head via the seamless transition at the level of the neck.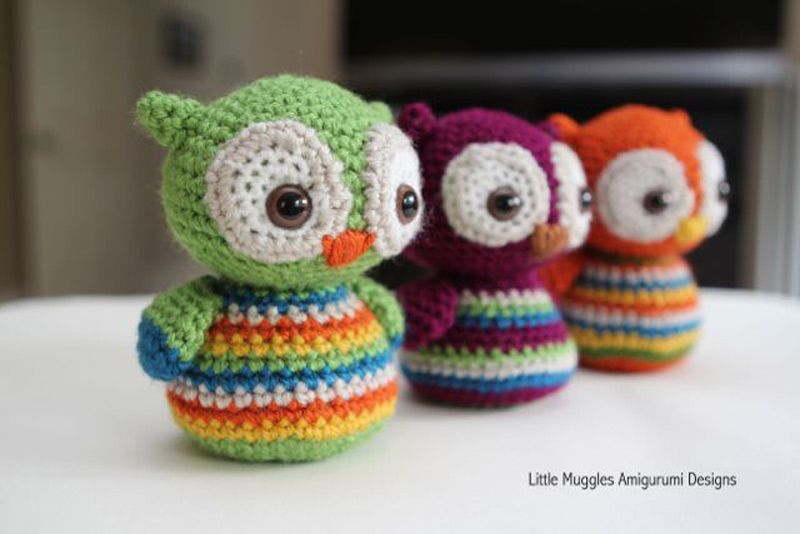 Finally, sew the felt as a beak and the toy DIY one-of-a-kind baby owl is done. Find the necessary pattern at this link.
source: Little Muggles