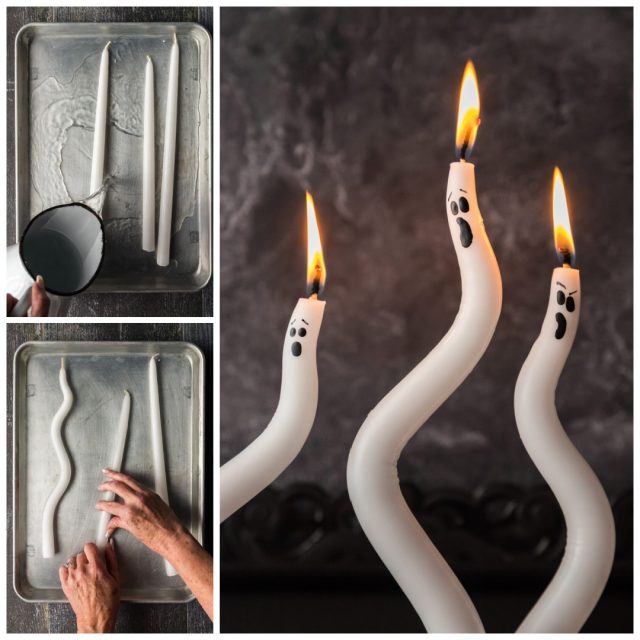 This five minute project is super easy for most age groups and makes a great decoration for your Halloween party or pumpkin painting party table! Because these are flame candles, parental supervision is highly recommended.
Read more on Crafts by Amanda
These ghost candles are made of the mix of soy wax and beeswax which makes them organic. Each candle is 120 g.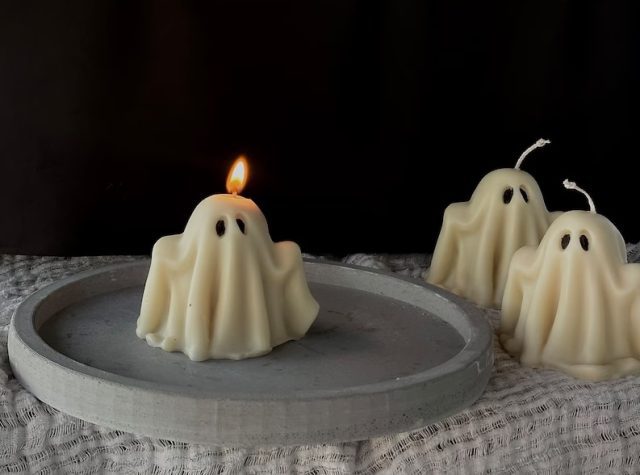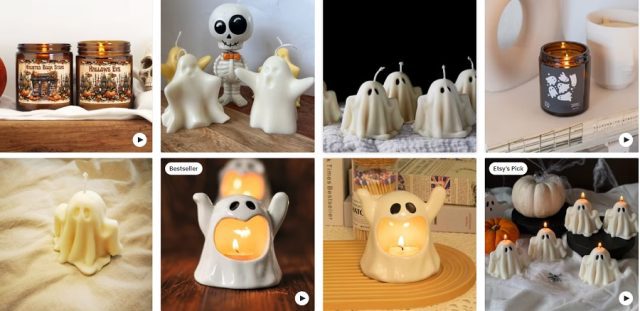 Find them HERE…