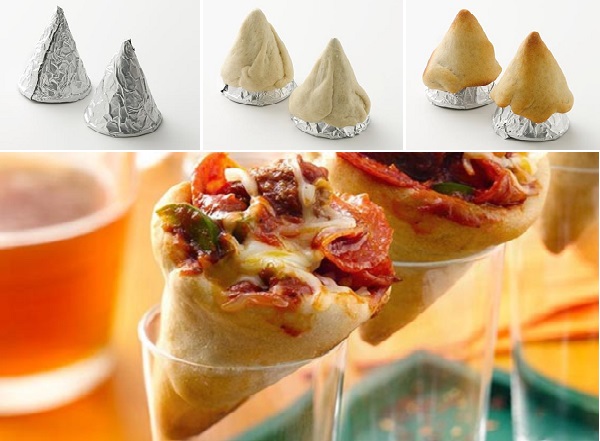 Here's a delicious and practical idea for your next lunch break: pizza cones. The recipe is easy and the finished product will look like a pizza ice cream. Wait what? Yes, the whole idea is to take some paper ice cream cones and wrap them with foil. Then take out some pizza dough from the refrigerator, roll it out and cut of a few squares in order to cover the cone with the dough as shown in the pictures. Read in the following all details about this recipe…
Step 1 — Heat oven to 400°F. Wrap 12 (4-oz.) cone paper cups with nonstick foil.
Step 2 — Unroll 1 (13.8-oz.) dough on work surface. Roll dough into 20×15-inch rectangle; cut into 12 (5-inch) squares. Wrap 1 dough square around each paper cup; press to seal edges. Trim any excess dough at bottom of each cup.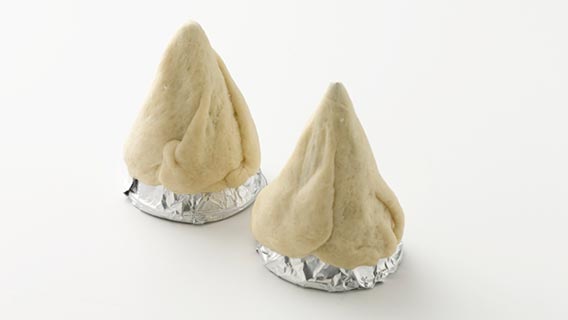 Step 3  — Place dough cones on large cookie sheet, open ends down. Bake on lowest oven rack for 8 to 10 minutes or until light golden brown.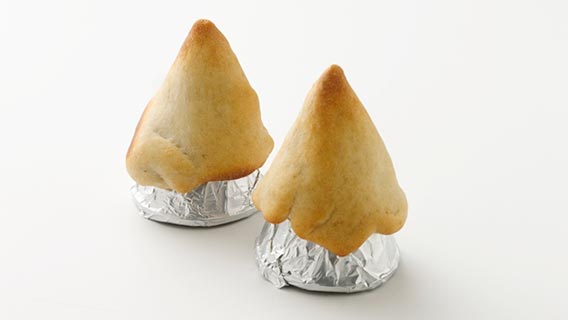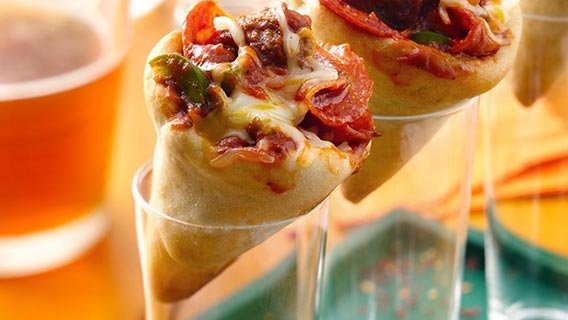 Pizza Cones — Time / Ingredients & Directions
RECOMMENDED FOR YOU….