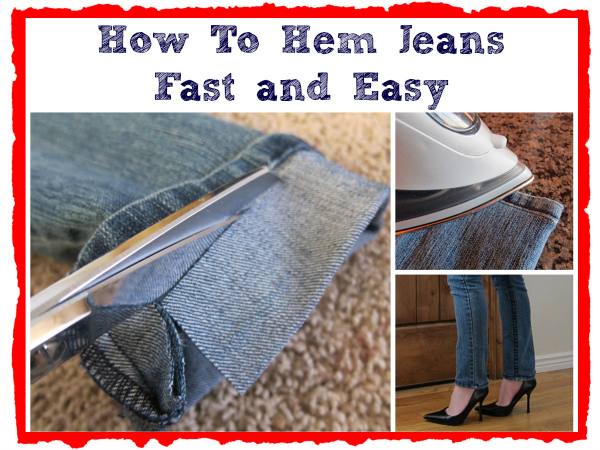 There are times when your pair of jeans doesn't seem exactly right anymore. Maybe it was the washing machine's fault, maybe it was Mother Nature which made you grow taller in just a matter of years. Either way, if you plan on using them further on, there is a DIY solution at your disposal: hem them! We propose you the following solution to hem your jeans fast and easy right at home.
You will need:
• some pins;
• sewing needle and string;
• a sharp pair of scissors;
• an iron;
The steps are fairly easy and it only takes about 15 minutes from start to finish. So, the first thing you have to do is measure how much shorter you'd like the jeans to be. Take the pins and mark the pants in position. Then, roll up the legs of the jeans with the hem right above the mark. Pin this as well. Now sew just next to the original hem. Look at the photo for guideline. Next, you can remove the extra fabric of legs (which you would just as well tucked it inside), unroll the jeans and iron the ends. Congratulations!
source and more details: doityourselfdivas.com