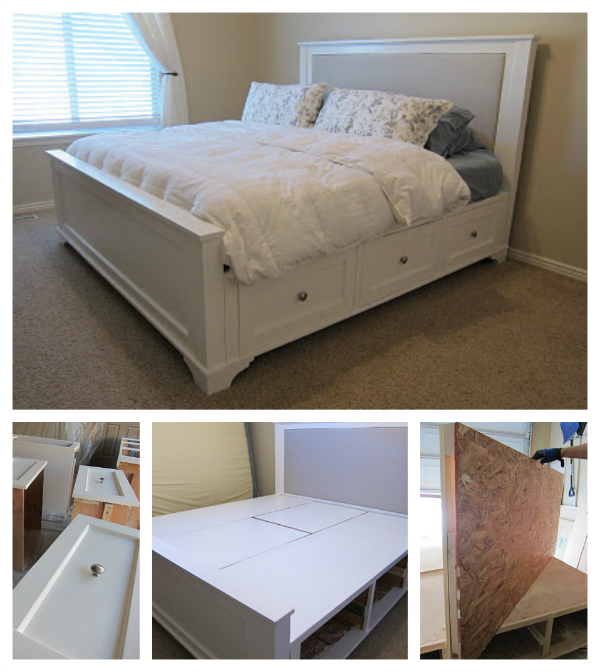 Who is adventurous enough to try and make this project from scratch? The trick with making a king sized bed from a few pieces of wood lies in the personality of the builder. A DIY project this complex could be easily implemented if you are bold and have a way with assembling and working with wood. It isn't that much to say to a person of this determination. But to the ones who still wonder if they have what it takes, there is only one thing to say: your interior design isn't going to magically improve itself. So, take a lot of wood and plywood, a lot of screws as well, a piano hinge, some wooden shelves would also help, clamps, a circular saw, a bunch of sandpaper, some white paint, and definitely wood glue – this will be your friend for the entire project. To make the king sized bed you will go through 4 essential steps. They involve planning and designing the center storage space, next come the drawers, and then it's off to the footboard and feet area, and finally the headboard and assembly of the bed. Good luck!
King Size Bed full instructions/plans
Ready for more amazing ideas? Check below!