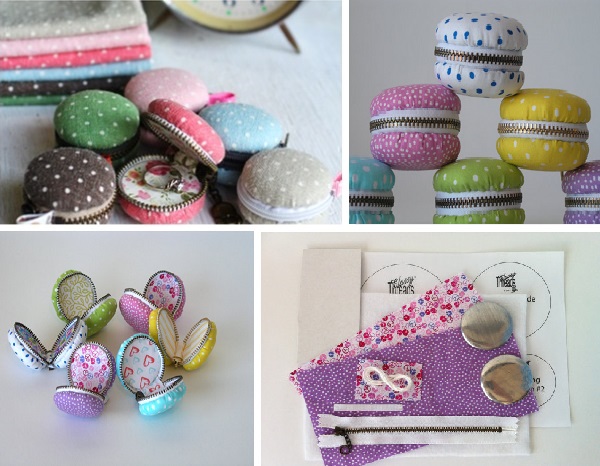 Macarons are so trendy right now. The hype has gone to such extents that people spend a lot of money on just a pack with only a few of these pieces of dessert-snacks in it. We don't question its price-quality report. Our suggestion is you take advantage of the trend and make some lovely coin purses in the shape of a macaron. The resulting storage space is not that big, but it's perfect for keeping a ring or bracelet. Alternatively, you can give it the function of a key chain, or a cosmetic mirror. Play with the colors of the fabric and make one to match your every outfit. Either way, in order to make a piece of this DIY cuteness, you will need the following: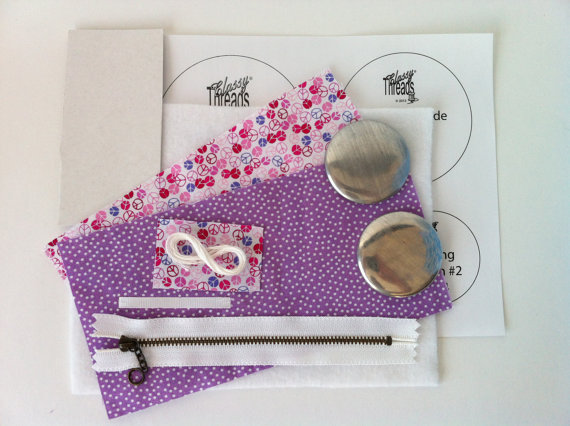 • two pairs of one inch and a half diameter cover buttons;
• a piece of five and a half by three inches polka-dot fabric;
• a couple of sewing kits;
• a half an inch by three inches lining;
• one inch and a half by one inch and a half zipper seam binder;
• four by two inches of batting;
• five inches zipper;
• two and three quarters inches circle of cardstock;
• a pencil and fabric marker;
• two inches circle of cardstock;
• three eights by two inches of ribbon;
• a wire cutter;
• a pair of scissors;
• some fabric glue;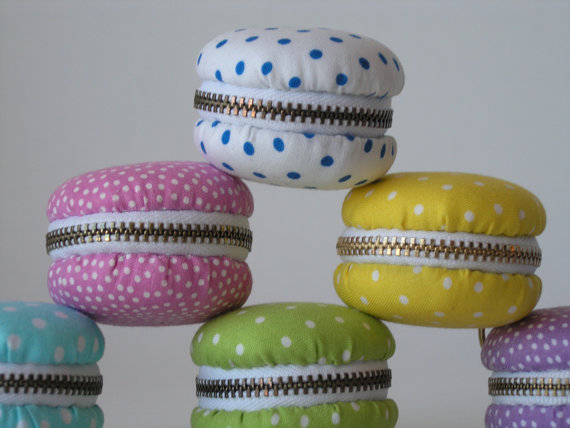 Prepare all the materials and start making the purse. Start by sewing the zipper together at the two tops. Sew the ribbon on the bottom of the zipper. Fold the fabric in half as you will be sewing it to the zipper. Make a ring out of the zipper and sew the two ends together, adding the piece of fabric too as shown in the picture. Turn the zipper with the right side out. Make some stitches so the edges of the zipper will look as those in the picture. Cut the button studs and cover them with fabric. Cut rounded shapes and cover the buttons with glue. Make some stitches at the edge of the fabric and cover the button with the whole piece of fabric. Repeat the process until you get have 2 buttons covered. Stitch the zipper to the two buttons to join them. You coin purse is done. It is quite a small purse but it looks really cute and it will be ideal for your coins.
Also you can buy a Macaron Coin Purse Kit from Etsy for 9$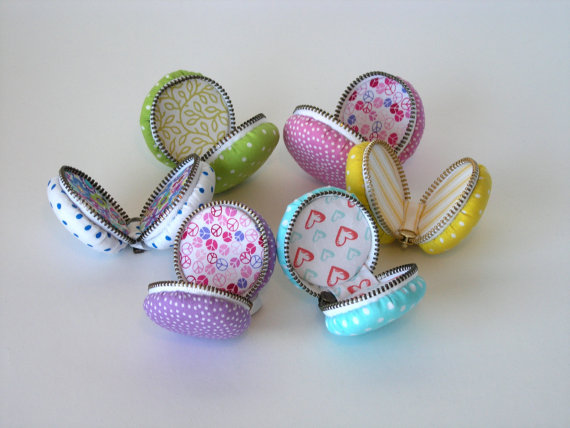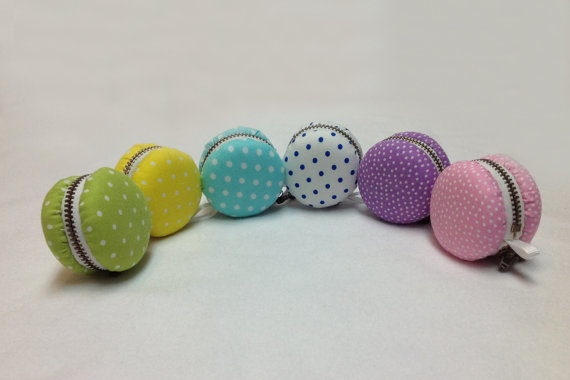 Video tutorial –> Macaron Coin Purse