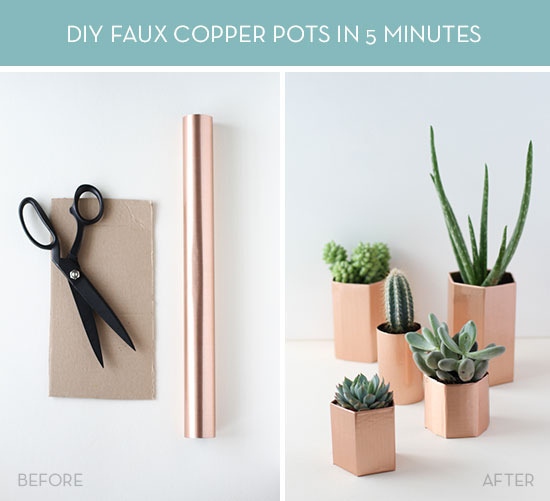 If you like plants and have a lot in your, but you still didn't find the perfect planter for them, you can chill as the search is over. This next tutorial will teach you how to make your own handcrafted planter that is both very modern and minimalistic looking and simple to make. Your plants will no longer just lie around in your home, as they will become a part of the interior decoration. For this craft projects you will need: 
Materials
Scrap Cardboard
Copper Contact Paper
Small Plants or succulents
Tools
Scissors
Measuring tape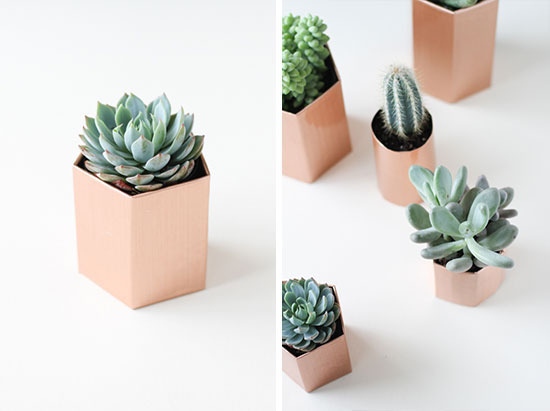 Click here to download this tutorial as a printable PDF.
source: .curbly.com