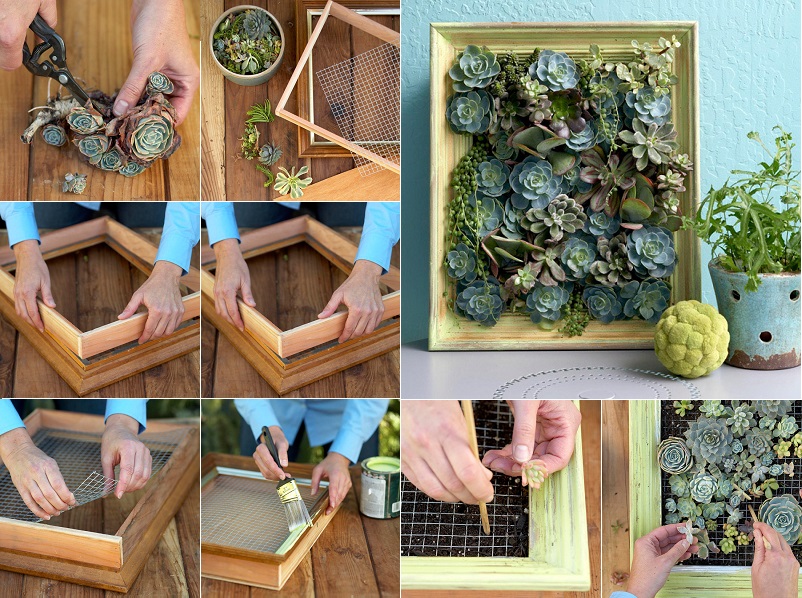 Some decorations only have one purpose: improving the garden design. But with a creative world all around you, wouldn't you want a piece of decoration to do more than just `look pretty`? Now you can with this beautiful vertical garden, built into a painting frame. This DIY project is very easy to make and you will end up with an impressive (and productive) garden painting. Here is what items are necessary for achieving the same result as the project in the picture:
• a few cuttings;
• a painting frame;
• a wooden frame (of same size as the painting);
• a piece of plywood or MDF board;
• wire mesh;
• paint and brush;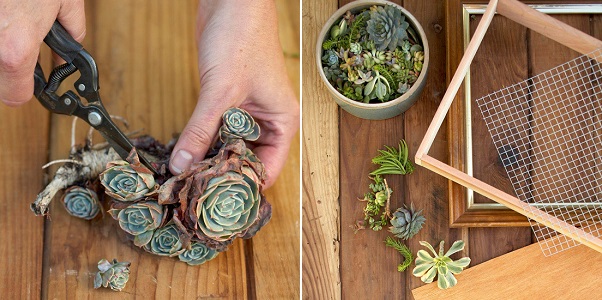 First, attach the wooden frame to the back of the painting, in order to have depth for the plants to grow. Just make sure you place the wire mesh before the frame and secure it to the painting frame with some staples. Then attach the frame and nail the piece of plywood to the back. Turn it over and start painting the front of your frame. Pour the soil through the mesh carefully not to ruin it. Plant your cuttings and moisten the soil well. Your work is done!